Pet Friendly travelling throughout South Australia
0
Do you like to travel? Do you like food? Do you like wine? Do you like wildlife?
If you answered yes to most of these then it sounds like you need to travel South Australia.
Don't want to leave you Furry Best Friend behind, no stress we have Pet Friendly travelling throughout South Australia covered.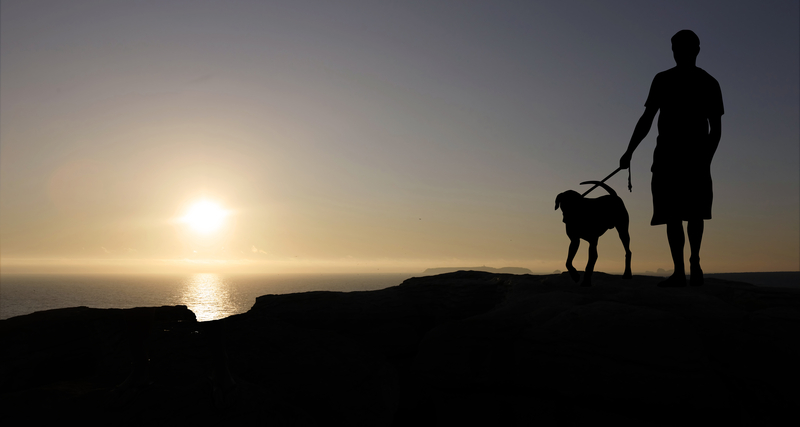 South Australia is better known as the food and wine capital of Australia. With so many regions available to discover and loads of plenty pet friendly options available there is no need to leave your pet behind.

For the wine lovers check out:

To accommodate you and your fury friend whilst travelling here are some pet friendly accommodation South Australia has to offer.

Keep It Classy With Your Pooch at the Hilton Adelaide

Adelaide is the capital city of South Australia and it is definitely the place to be for you and your pet. The Hilton Adelaide is where you can find a luxurious pet friendly South Australia accommodation at a fair price of $150 per night. With an extra pet deposit, you and your pet can enjoy this beautiful hotel together without sneaking around. The hotel is within walking distance of some of Adelaide's finest and famous dining and entertainment venues.

Book your trip to Hilton Adelaide and don't forget to bring your pet!

Enjoy An Easy Stay at the Clare View House

Another pet friendly accommodation South Australia has to offer is just an hour and a half north of Adelaide. Clare View might just be place you are looking for if you're a wine lover, as well as a pet-lover! This historic wine region is a charming private bed and breakfast. Located on top of a hill surrounded by twenty-seven acres of land, Clare View offers the best views. This bed and breakfast knows how to treat their guests right as they offer pet pillows, treats, and feeding dishes to your furry friend. With an extra pet fee and permission prior to check-in, you and your pet can enjoy this private bed and breakfast all to yourself! Here is the link to book now.

Gorgeous log style cabins right near the Riesling Trail for cycling and walking and handy for the around 40 cellar doors in the Clare Valley, Heritage village of Mintaro, Martindale Hall and the country town of Clare.

Find more pet friendly accommodation South Australia

Now that we have covered accommodation in South Australia what about curing that grumbling belly with some pet friendly restaurants and cafes. The capital city of South Australia, Adelaide has some hip and fun places that allows pets to dine with their owners. Here are a few cafes pet friendly South Australia has to offer!

Enjoy a caffeine hit at Whipped Bake Bar Cafe

Whipped Bake Bar Cafe is the ultimate destination for people who want to relax and enjoy a coffee with their dogs. Whipped Bake Bar Cafe offers high quality food and beverages and always has fresh water on board for your friend

Enjoy Weekend Brunch at Thyme Cafe

This fantastic cafe is operated by award winning Chef Anelle Bosch, and fellow dog-lover. Pets are definitely welcome at Thyme Cafe and it is a perfect spot for brunch on a Saturday or Sunday morning. This is a very popular spot, so book ahead, but if you tell them you are bringing your furry companion they will provide fresh water and maybe even a special treat for your pet! Check them out here:

Outdoor Fun With Your Pet!

Enjoy the sun with your pet at South Australia's finest beaches. O'Sullivan Beach is well-known as a very dog friendly beach. The dog area runs from the Marina to Christie Creek. Dogs are required to be on a lead between 10:00 am and 8:00 pm during daylight savings months.

If you enjoy hiking with your dog then you have to check out some of South Australia's pet friendly national parks! There are plenty of locations that you can check out near Adelaide or other South Australia locations. Belair National Park is located in the Adelaide Hills where you can enjoy hiking, biking, and a nice afternoon picnic with your pet. Check out more locations here:

Regardless of which areas you plan to visit in South Australia, you are sure to find pleasing pet friendly accommodation for both you and your pet. Make sure you do your research beforehand, and you'll find plenty of options! So bring your furry companion along and treat yourself and your pooch to a nice well deserved vacation to South Australia.

April 21, 2016 | administrator