Back at work and already craving a chance to get back off the grid? We hear you!
To assist, we've put together our top picks for gorgeously quaint cottages and B&Bs around Victoria. Relish the peace and quiet, and bring your pooch along too.
One of the few accommodation options around Daylesford that permits pets on it, Akyra Lodge boasts comfort and style, with an American and Japanese aesthetic fusion. With the choice between renting the house or cottage, there's plenty of room for couples or large families and social groups.
Only a short walk into town and from the formidable Trentham Falls, this accommodation is located in the heart of the Macedon Ranges, one of Victoria's most beautiful regions.
Dogs are completely welcomed. They are allowed inside as the designer furnishings are made to suit all fur-friends as well as people. Outside, the beautifully landscaped Japanese gardens provides a tranquil environment and ample space for your pet to roam, exercise and cheekily chase goldfish in our ornamental pond.
Not only will you and your companions enjoy spending time on the property itself, but Trentham town and surrounding areas are extremely friendly towards dogs and offer a whole range of activities all family members (fur-included) can enjoy. These include Wombat State Forest trails and a number of dams for swimming. The Lyonville Mineral Springs and the Quarry Street Reserve are close to town and perfect spots for excursions and even a spontaneous puppy meet-up.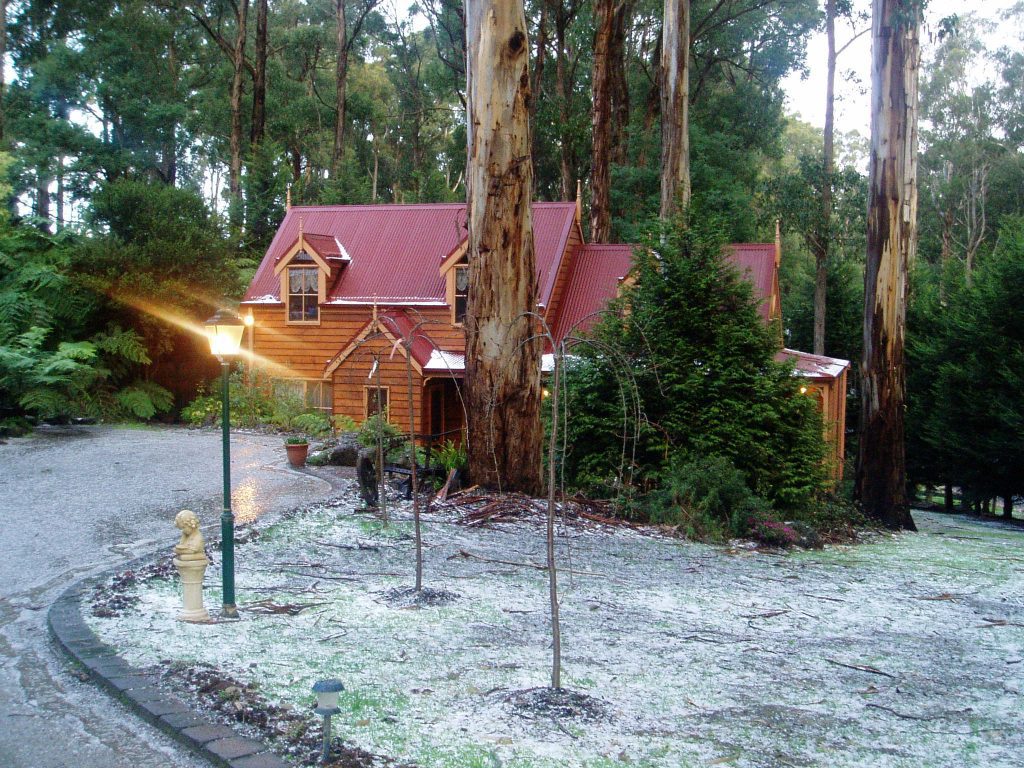 The  Whistle-Stopover is a luxury self-catering cottage that will have you and your pup feeling relaxed and recharged in no time. Situated alongside the famous Puffing Billy track, this cottage is surrounded by a mountain ash forest setting and spans a one acre property. When pre-arranged, the train stops at Fielder Station, a mere one minute walk away from Whistle-Stopover.
Your host Lesley provides you a three bedroom fully self-contained accommodation, where your pets are completely welcome and able to sleep inside. You can enjoy the BBQ area and verandah, simply watching the myriad of bird-life, supervising your pup's playful exploration or going for a swim in the pool.
Catering for families, groups of up to eight, or the couple who are craving a relaxing weekend away in a serene and private location, this cottage has something to suit everybody. With plenty of activities and attractions close-by, you can enjoy everything from wineries, parks, local arts and crafts, to wildlife sanctuaries.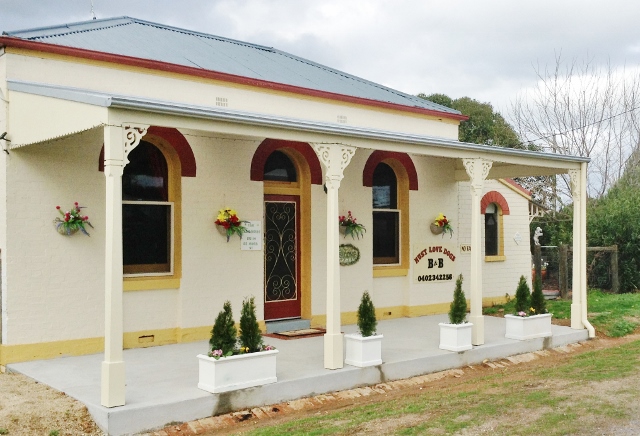 The 2014 winner of top 25 B&Bs in Australia, Must Love Dogs B&B is a pet-friendly accommodation located within the North East wine region of Rutherglen. Your fur-babies are 100% welcome, with large and small dogs allowed inside, fences to ensure security and homemade treats.
Charlie and Chris are even self-confessed specialists when it comes to custom-made dog coats, simply notify them of your needs on arrival!
Two suites are available and have been restored to their former glory, featuring secure shaded gardens where you can feel confident that your pet can explore safely. You can also kick back and relax in the heated pool or spa.
If you take out a picnic hamper on request, get ready for the finest local Rutherglen produce from local cheese, home-cooked meats, local pickles, salad and fruit to crusty bread rolls and crackers. Personal attention is a guarantee when it comes to the Must Love Dogs B&B and Cottage – and that goes for your pet too.
There's plenty to explore around the area, including winery tours, olive grove tours, chocolate factories, award winning Parker Pies, golf courses, walking tracks and cycling along the last leg of the Murray to Mountains Rail Trail. Bikes are available for hire. When you're out and about, there is free pet sitting available.
Brentwood House and Brentwood Cottage are situated in the beautiful Yarra Valley, within the Healesville township. The main street is easy walking distance away and both accommodation options are a perfect base to explore the Yarra Valley and its wonderful offerings.
Suitable for groups up to 7 guests, the cottage and house are spacious and spotless. As multiple pet owners themselves, your hosts know just how precious it is to be able to travel with your furry family members. Just make sure to let them know when booking and be aware that large dogs are more than welcome, but can't be inside the properties.
Undercover verandahs make the perfect shade for any outside dog. The yard is fully fenced, and the Cottage has a small, secured area perfect to keep your pet. For stays under 7 days, there is a small pet fee of $30 per pet per stay.
Indulge in Victoria's famous Yarra Valley food, wedding and wine region, and surrender to the different pace of life. Before you know it, you and your pooch won't want to come home!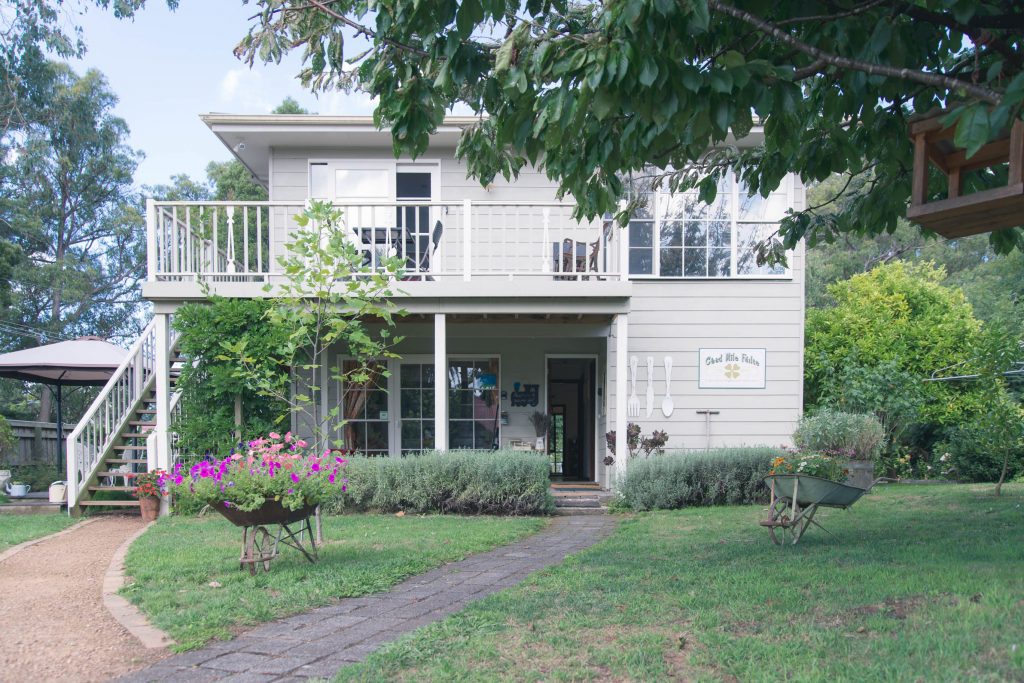 Treat yourself to total tranquility, with a visit to The Heart of Emerald Bed and Breakfast. Set in the Dandenong Ranges, this quaint stay is one of Emerald's most treasured accommodation options. It's a short 100 metre stroll from Emerald station and Townships.
Cafes, bakeries and shop abound. If fishing or walking is your thing, you'll thoroughly enjoy Emerald Lake, with its plentiful paddle boats and relaxed atmosphere.
Once you retreat to the B&B, you'll enjoy feeling totally off-the-grid, but with all the luxuries of a high-quality accommodation. Step back in time with the Federation-themed spa apartment. Rooms are large, comfortable and spotless, and all are situated so that you can look out and savour the sights and sounds of Puffing Billy, Victoria's favourite steam train. You can also enjoy a hearty breakfast to set you up for the day.
The Heart of Emerald Bed and Breakfast welcomes your fur-babies too. They're sure to like the various walking trails!