As the weather cools down a little, we're craving the cozy things in life! This is the perfect time of year to go off-grid and enjoy some of the incredible retreats and farm-stays Australia has to offer. It's cold enough that you will love kicking back by the wood-fire, but not so cold you can't explore the great outdoors with family, friends and fur-babies in tow. 
We've pulled together some of our top picks for pet-friendly retreats across the country. Whether you're looking for a luxury B&B, a kid-friendly cottage or an authentic farm-stay, we've got you covered!
VICTORIA: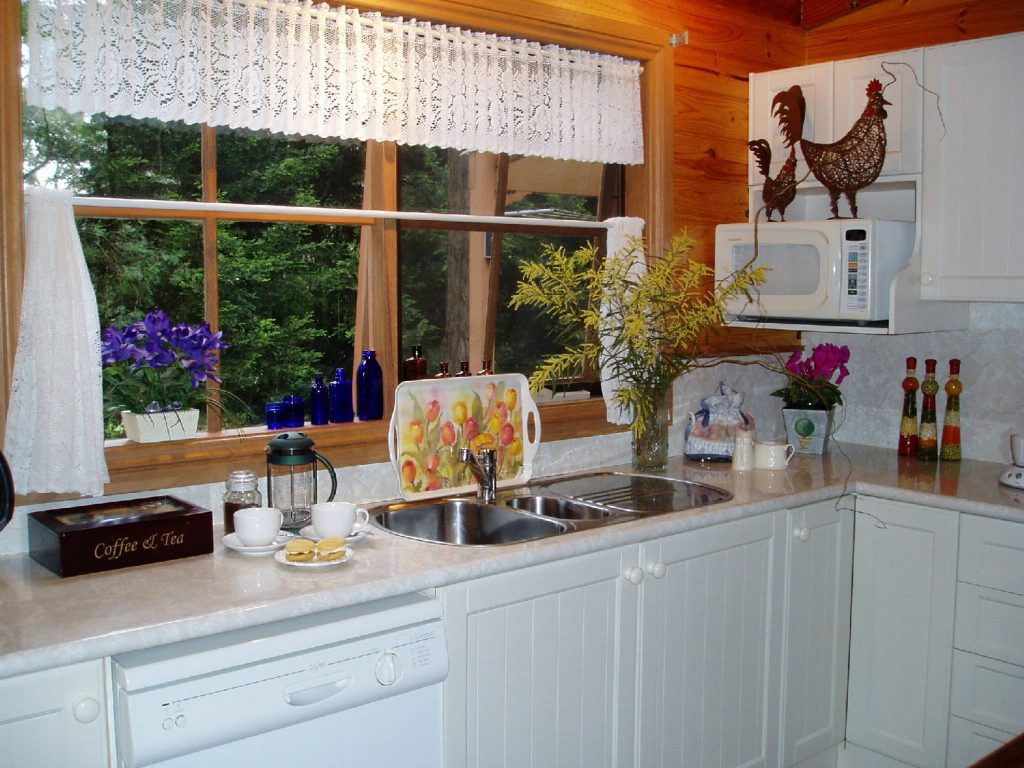 The  Whistle-Stopover is a luxury self-catering cottage that will have you and your pup feeling relaxed and recharged in no time. Situated alongside the famous Puffing Billy track, this cottage is surrounded by a mountain ash forest setting and spans a one acre property. When pre-arranged, the train stops at Fielder Station, a mere one minute walk away from Whistle-Stopover.
Your host Lesley provides you a three bedroom fully self-contained accommodation, where your pets are completely welcome and able to sleep inside. You can enjoy the BBQ area and verandah, simply watching the myriad of bird-life, supervising your pup's playful exploration or going for a swim in the pool.
Catering for families, groups of up to eight, or the couple who are craving a relaxing weekend away in a serene and private location, this cottage has something to suit everybody. With plenty of activities and attractions close-by, you can enjoy everything from wineries, parks, local arts and crafts, to wildlife sanctuaries.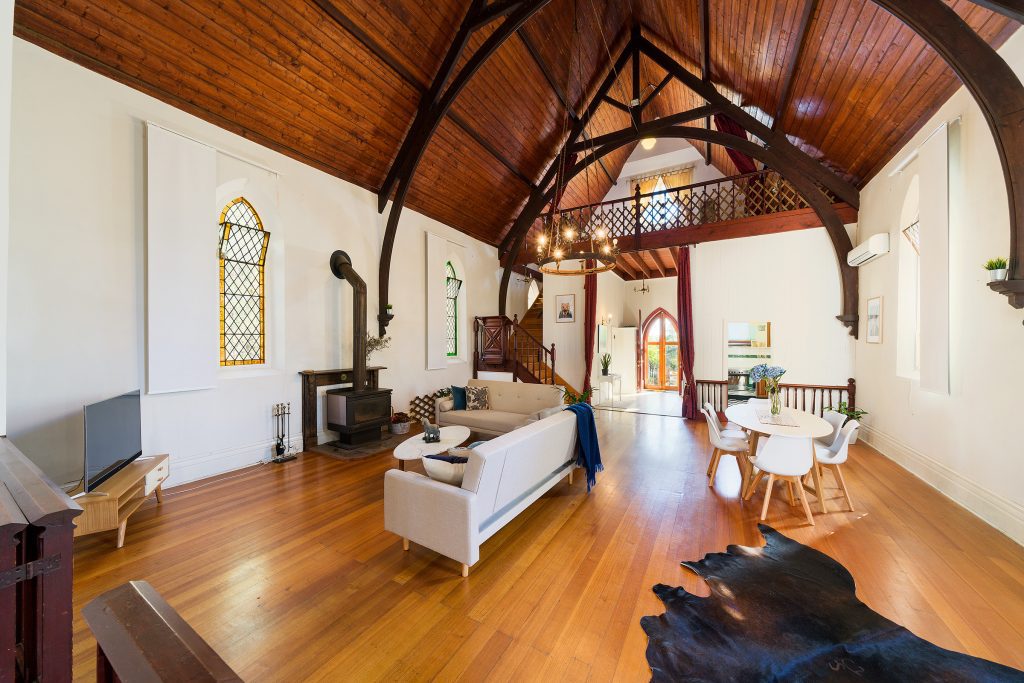 This boutique bed and breakfast is the ideal pet-friendly retreat. Set on half an acre in the heart of Victoria's Goldfields region, the villa stands on the site of a 19th century Gothic church and still retains many of it's unique aesthetics. From the original handmade double entry doors to arched headlight windows, Villa Nova gives a nod to the past whilst boasting quality, contemporary furnishings that make the space feel fresh and modern. It sleeps up to 6 guests, across two bedrooms with queen beds and Sheridan linen provided. There are also comfortable, functional sofa beds available for use. 
The spacious living areas can suit any holiday mood, whether you're entertaining guests, kicking back in front of the fire, relaxing with some Netflix and Wifi or enjoying the native garden and patio. Villa Nova also has a variety of kids' toys and DVDs on offer so that little ones will be perfectly content (making it all the more peaceful for you!) and You're welcomed to the B&B with a hamper of gourmet antipasto and breakfast provisions, featuring local produce, and you can use the brand new BBQ, coffee machine or double oven if you're cooking from home. 
If your friends and family are eager to explore, you can stroll through Guildford or visit Castlemaine and Daylesford by car. Kids will especially love a visit to the neighbouring heritage-listed property, where they'll find a stunning harden housing Wilson the Piglet, Timmy the Turtle, frogs, chickens and ducks. As for your own furry friends, house-trained dogs are welcome inside and the property is fenced and regularly treated for pests.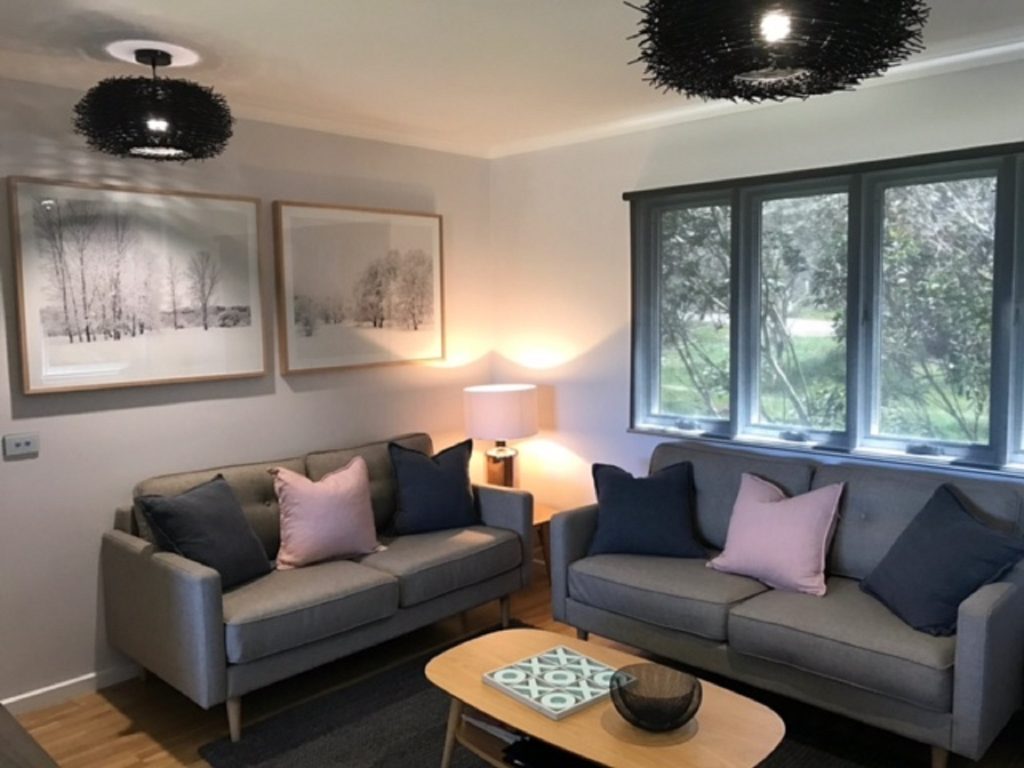 NEW SOUTH WALES: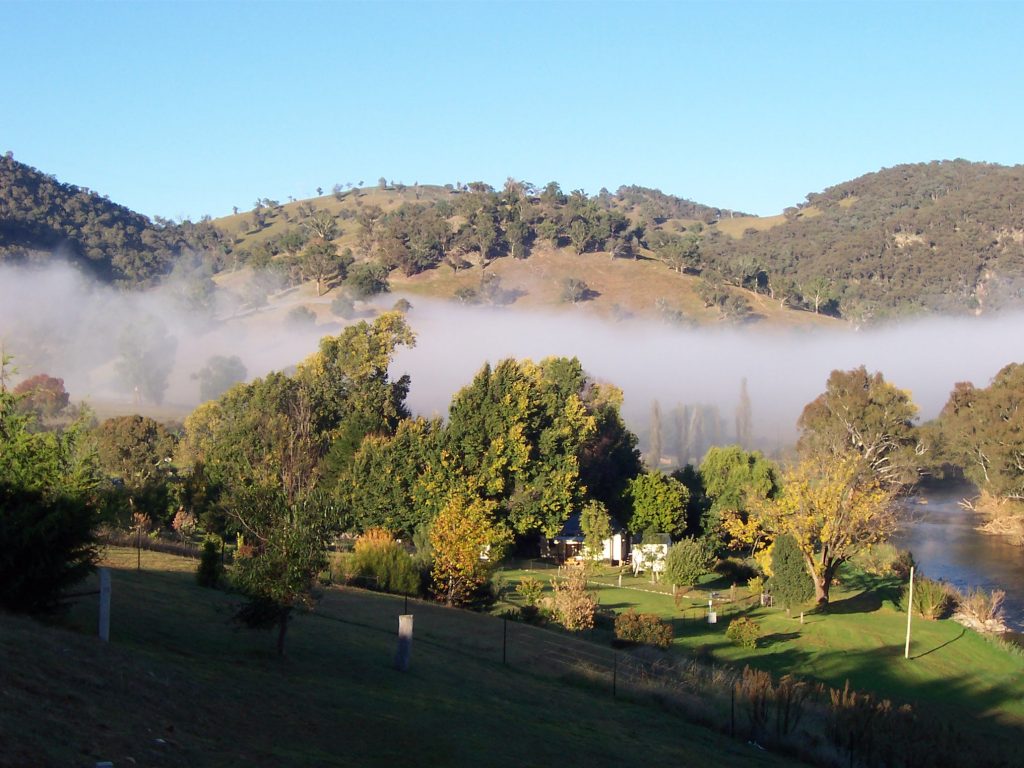 Nestled in the Goobarragandra Valley, this pet-friendly accommodation offers luxury, self-contained cottages where you can soak up serenity, and stunning scenery to boot! Choose from 2, 3 and 4 bedroom cottages, with quality furnishings and 180 degree views of the rural surrounds. Whether you're taking your fur-babe on a long river-side walk or relaxing on your private balcony, Elm Cottage has all you need for a peaceful getaway. Doggie bowls, bags and treats are all provided, free of charge.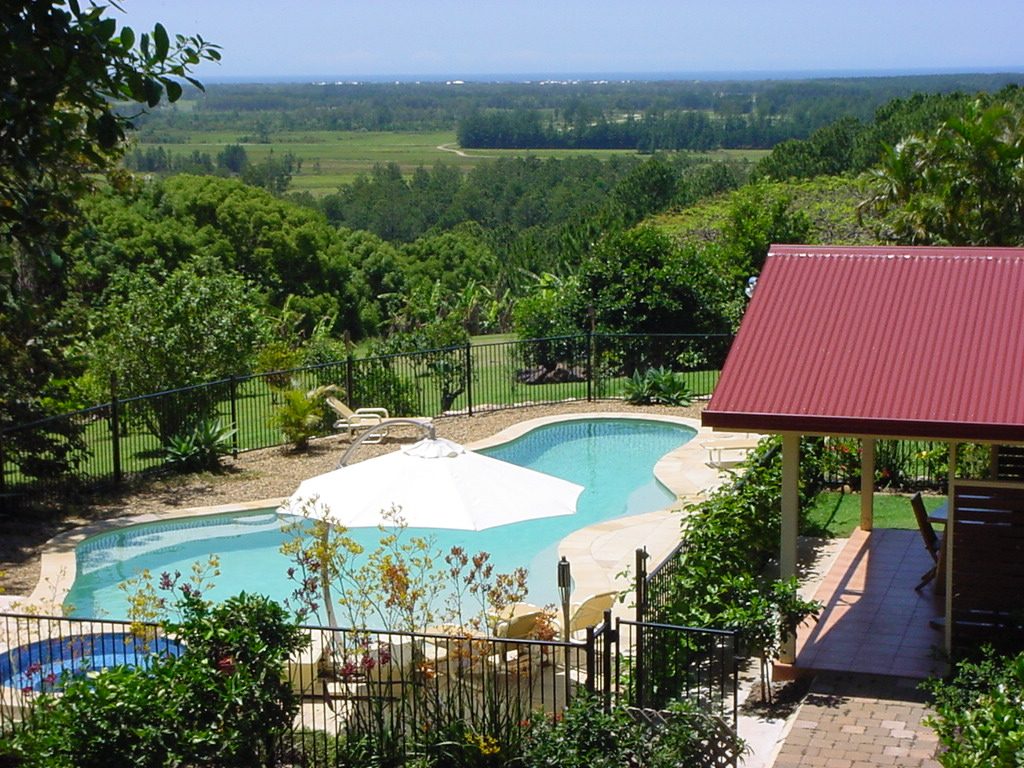 Tropical Coast Retreat gives you a little slice of bliss that will make you feel like summer can never end. Offering 4-star's worth of self-contained luxury, it's a 35 acre property situated near Byron Bay, Tweed Heads and Kingscliff. It boasts ocean and hinterland views, along with a 15 metre pool, 4 hole golf course and therapeutic spa. Each suite is self-catered, accommodating 2-4 guests each, with ensuite spa baths and BBQs.
Nestled in the rainforest, you'll be soaking up the serenity of massages, saunas and kicking back with a good book. But even though you're far from the crowds, it's just an easy drive to all the night life, culture and entertainment the region has to offer. Pets are welcome inside the accommodation (BYO bedding!) and each suite has a fenced outdoor area so they stay totally safe.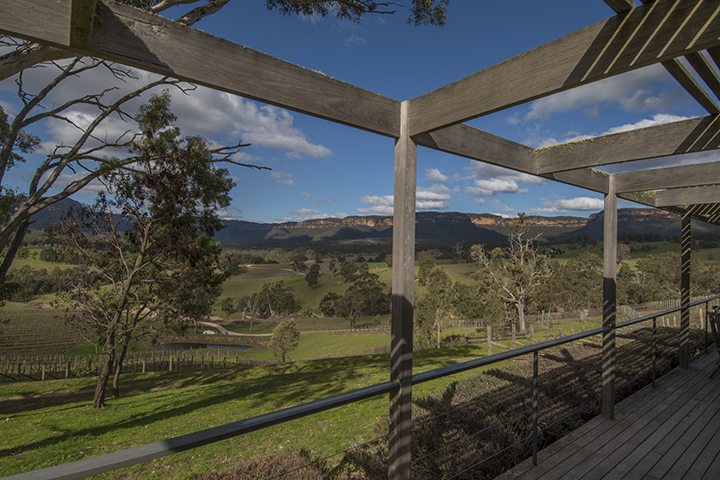 Soak up mountain life and get away from the grind with a visit to Dryridge Estate Sunrise Lodge. With stunning escarpment views across the Megalong Valley, this self-catered, pet-friendly accommodation is nestled on a boutique vineyard. Set on a working farm, half the estate is covered in conservation-protected Megalong Granite Forest. You can enjoy the abundance of native flora and wildlife and picnic along the crystal clear Megalong Creek.
With two bedrooms, two bathrooms with under-floor heating, a spa bath and an open log fire, you and your family will have plentiful space to relax over the winter months. Not only that, but the pet-friendly lodge is kitted out with exceptional Dryridge wine and the cellar is available to guests for additional purchases.
You can be assured that your dogs will be absolutely welcome, both inside and outside the property. All backyard space is fully fenced, especially given that the farming nature of the property. There is plenty of space for your pets to romp around and ample opportunity for you both to explore around the property.
QUEENSLAND: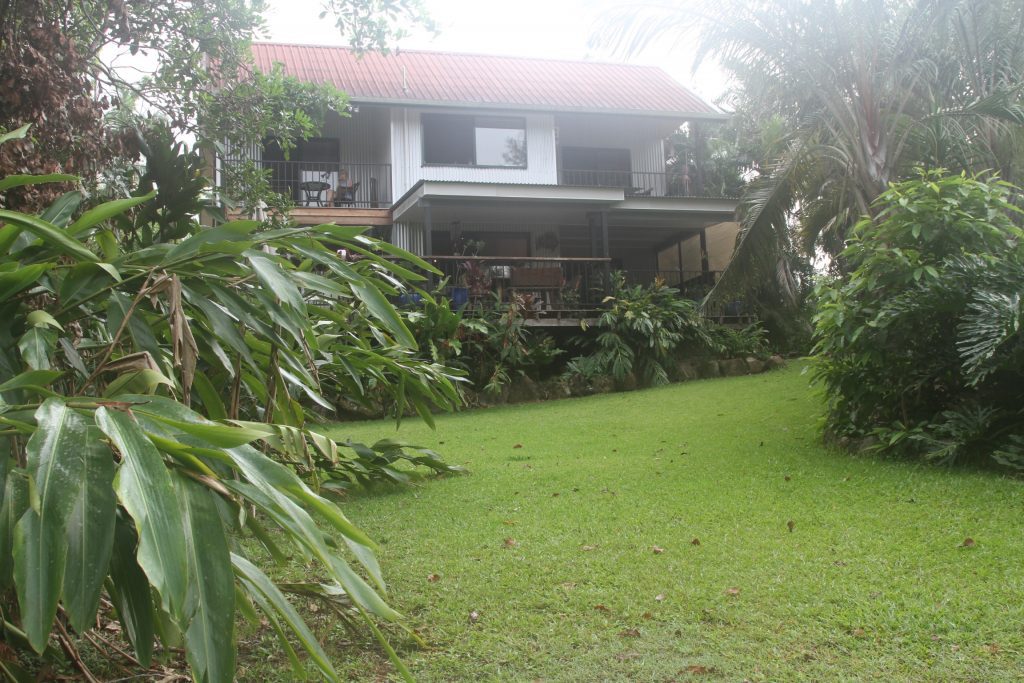 Looking to go off-grid, but want to make sure your fur-baby can come with?! Look no further than Byfield Creek Rainforest Retreat. With cabin accommodation and bed and breakfast accommodation choices, this is a gorgeous family-run retreat nestled in the heart of Byfield National Park. Relax and rejuvenate amongst tropical waterways and rainforest, and even treat yourself to a hot spa, beauty treatment or Swedish massage. 
The Safari Cottage is fully self-contained and air-conditioned and can happily host a family or group of friends with 2x separate bedrooms and a spacious lounge and dining area. Your pet is more than welcome and has plenty of room to run around. If they're water-babies, why not take them for a dip in the creek? You can soak up the serenity, visit the local working pottery, grab a coffee at the local general store or take a short 4-wheel drive up to Five Rocks. This is a great option if you're looking to unplug and get back to nature, but still want to enjoy a few little luxuries. 
WESTERN AUSTRALIA: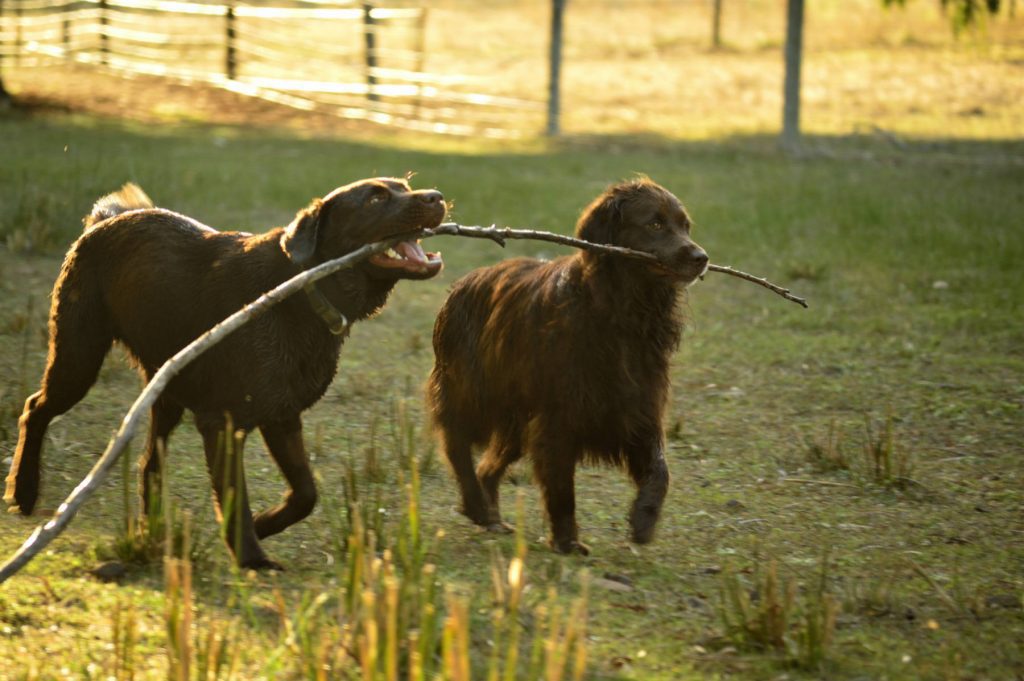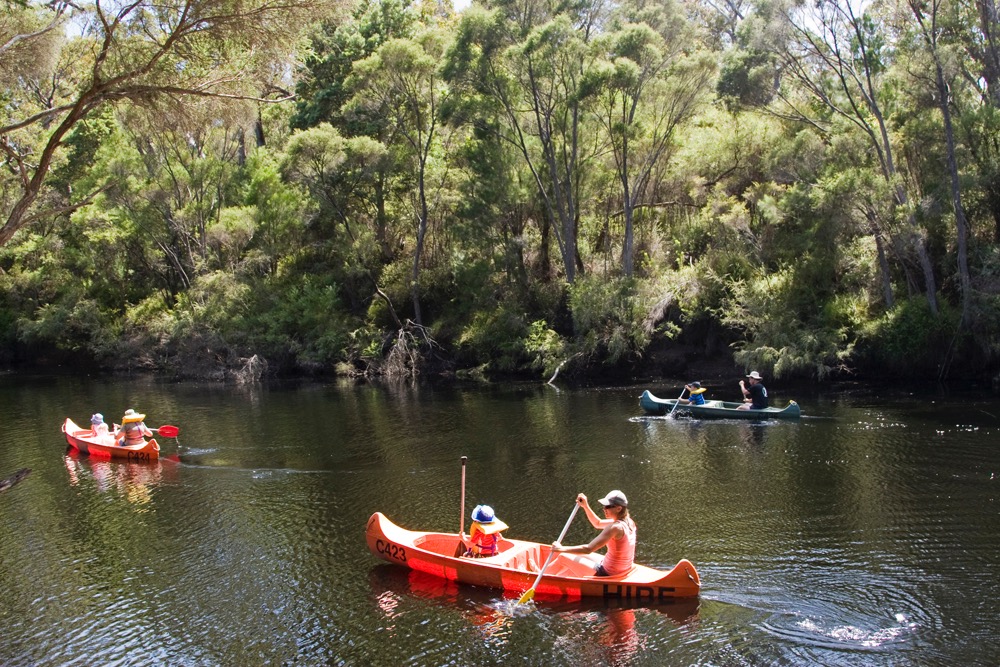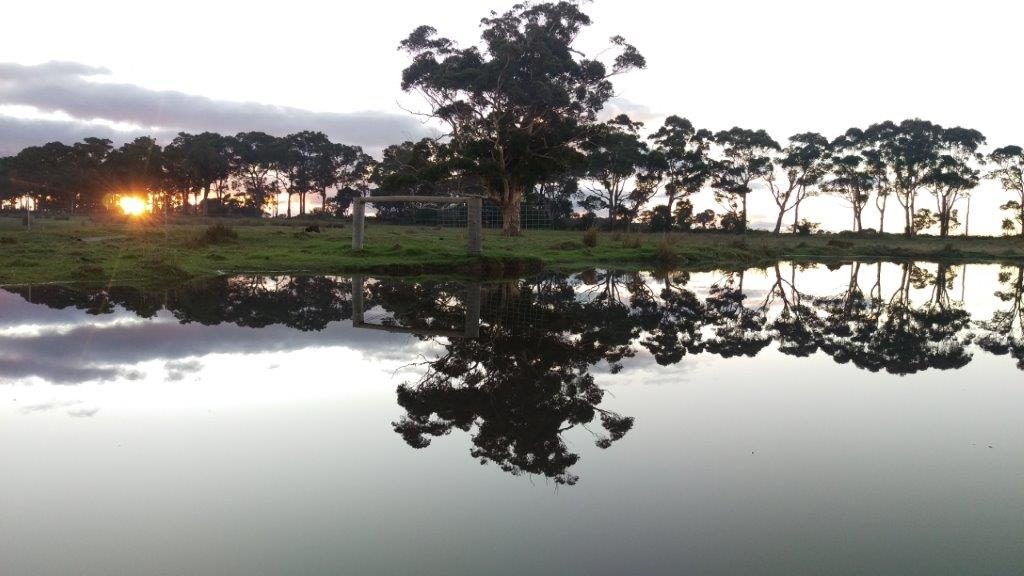 SOUTH AUSTRALIA: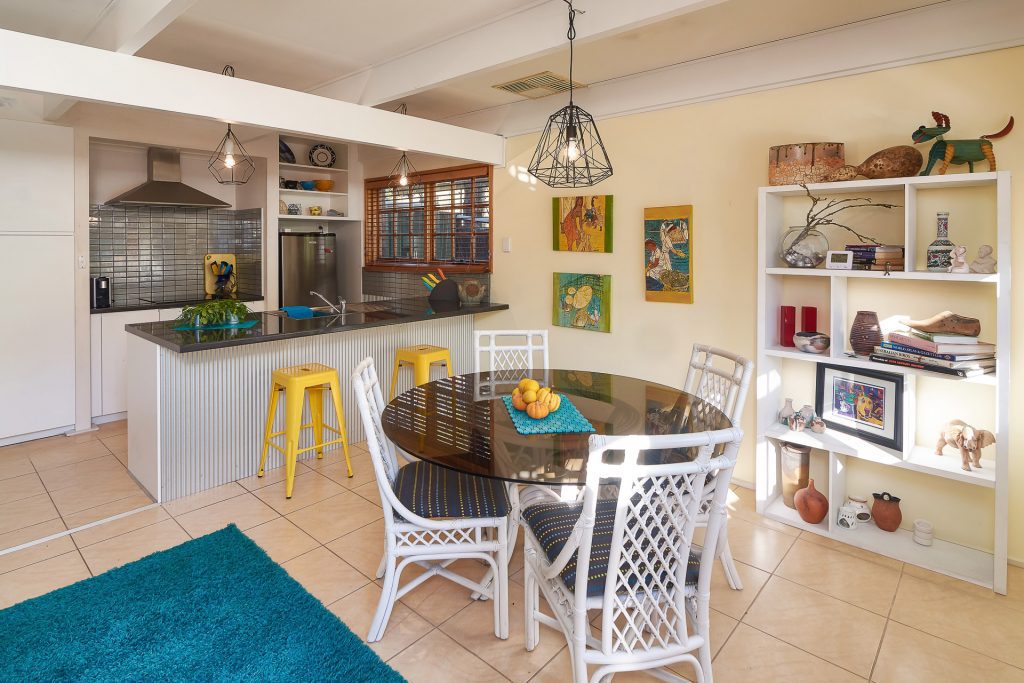 This quaint, pet-friendly B&B is comfortable, convenient and full of charm. There are 3 bedrooms, including a master bedroom with lounge, TV and access to the sunny balcony. Enjoy all the amenities you need for a super easy stay, with a fully functional kitchen that includes dishwasher and coffee machine. The spacious living room is equipped with a fireplace, leather lounges, TV and plenty of board games and the patio provides the perfect space for outdoor entertaining and BBQing. The property is completely pet-friendly, with a secure lawn and garden where your fur-kids can play among the fruit trees and veggie patch. 
Bridgewater offers plenty of opportunities for family and pet-friendly fun, with an amazing playground and picnic area bordering Cox Creek, a lovely village pub, several walking trails and a nearby oval for exercising. For adults, there's the historic Bridgewater Mill and wine bar and multiple wineries between 10 and 20 minutes away. The towns of Aldgate and Stirling are also close-by, filled with cafe, pubs and shops. 
TASMANIA: