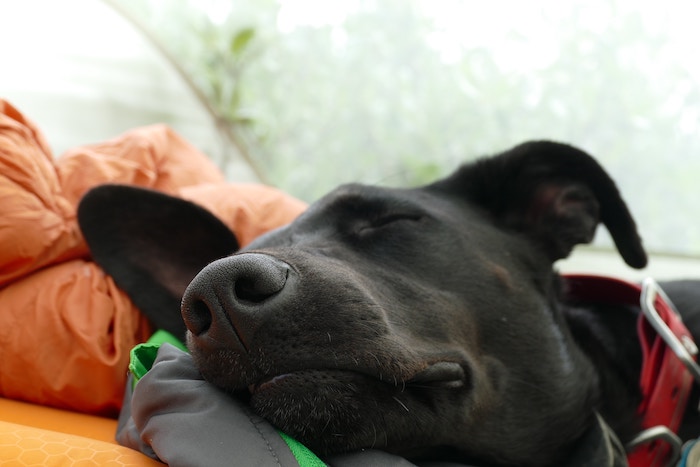 Taking your pet on a car-ride is one thing, but mixing aircrafts with animals can sound pretty daunting. While the exact specifications of pet-friendly flight will be down to your chosen airline, we've compiled our take on what you need to know.
Please note that not all breeds of dog will be approved for flying. It's best to check with both your airline and your vet for the most relevant information on any breed and size restrictions, as well as any weather/climate caveats (many aircrafts won't fly your pet if the temperature is below or above a predetermined range).
THE ESSENTIALS:
The most important equipment you'll need for your pet-friendly flight is a travel container (also referred to as crates or carriers). You can choose to hire one or purchase one, depending on whether your pet is going to be a frequent flyer or not.
Containers must be approved by the International Air Transport Association (IATA) and they come in all shapes, sizes and styles. The length of the flight will affect your choice. While plastic and steel mesh containers work well for short-haul flights, you may want a metal or wooden crate for large dogs, particularly on international/long-haul flights. Its best to check with your airline, as different planes/flights will have different size restrictions.
When choosing your container, it's crucial that there's ample space for your pet to fully stand, turn around and lie down and that there is a secure drinking cup, so your pet can stay hydrated. A water-proof mat may already be included, but if not, it can be a life-saver in terms of absorbing liquids and odours in care of accidents.
It's important that your pet become well-acquainted with their container before the flight. Add a comfort item like toys, blankets or an item of your clothing so your familiar scent can reassure them. You can test-run the container with a few short drives while your pet sits inside. Tip – if you place the carrier on the floor of the car, this can simulate the motion/noises of an aircraft. You may encourage them to explore and sleep in it, using treats as positive associations. This will reduce stress and anxiety when the time comes for them to fly.
PRE-FLIGHT:
First up – take a visit to your vet! Many airlines may require you to show documentation for up-to-date vaccinations, worming and flea/tick treatments in order to check in. For a pet to be allowed on the aircraft, they'll need to be in good health, be more than eight weeks old and appear as cool, calm and collected as possible – needless to say, airlines won't board any animals showing signs of overt/undue aggression.

Do NOT sedate your pet before their flight – airlines will not accept a sedated animal. That being said, there are a range of natural calming agents you could utilise if your fur baby is particularly skittish. Options could include lavender oil, ginger-based treats or

Travel Eze

, but ultimately you should consult your vet during the pre-flight check-up if you're unsure. To alleviate itchy paws, try Epsom Salts solution, apple cider vinegar or aloe vera.
On the day of the flight, it's important to tweak some of your habits to ensure your pet is ready to fly. Start off with some intensive exercise (in line with their capabilities), so that they are tired out before flying. Hydration is absolutely key before the flight and their container should have access to water inside. However, it's not a good idea to feed them up from six hours out from the flight, onwards. This will prevent potential anxiety-induced accidents. Adding a waterproof mat inside your container is a good move too, so odours and liquids are absorbed.

Today is the day to overdose on the love, attention and affection to keep them calm. You'll want to ensure you've packed a comfort item inside the container. Bring their vet certificate with you along with any medication you may need and attach their ID collar to the outside of their container.
DURING AND POST-FLIGHT:
So, where will your fur-baby actually be on the aircraft? After they're checked in, your pet will be moved to the freight/cargo area. They'll be assisted by staff who are explicitly trained in pet-friendly travel. Then they'll be flying in the aircraft hold – typically located under the main cabin. This hold is pressurised and climate controlled. Rest assured that your pet is perfectly safe here and will most likely sleep peacefully throughout the flight.
After the flight, some airlines will need you to pick up your pet in the cargo/freight section, so be sure to enquire with aircraft support staff. Once your pet is picked up, clean the container (and your pet) with some wet-wipes.
Hydration, light exercise and a good feed will help your pet settle after the flight. It's also a good idea to know the contact details of a local vet at your destination, in case they experience any adverse side-effects. We have vets on our directory for this purpose, which you can find

here.