Hi, I'm Brittney and as those of you who follow me on Instagram @brittneythecutiepie would know I am lucky enough to have travelled all over Australia with my pawrents.
Travelling with your pets means you can have an amazing adventure with your complete family, and I'm super excited to share with you all one of my favourite dog friendly regions in Australia.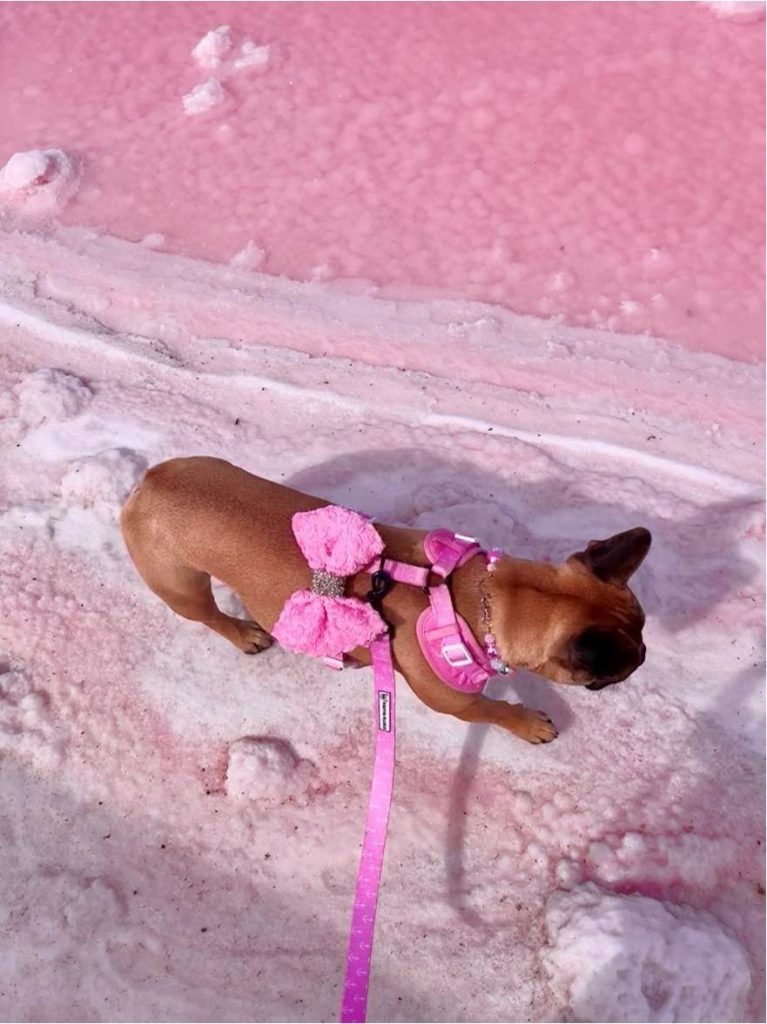 The Eyre Peninsula is next level fun! Think crystal clear water, white sandy beaches and a whole lot of pawesome pet-friendly activities. After travelling the whole country, I'd safely say that this peninsula was one of the most dog friendly coastal areas we came across…and also one of the most relaxed! There is soo much to explore here with your fur friend; pink lakes, ancient rock formations, rockpools, caves, beaches…the list goes on.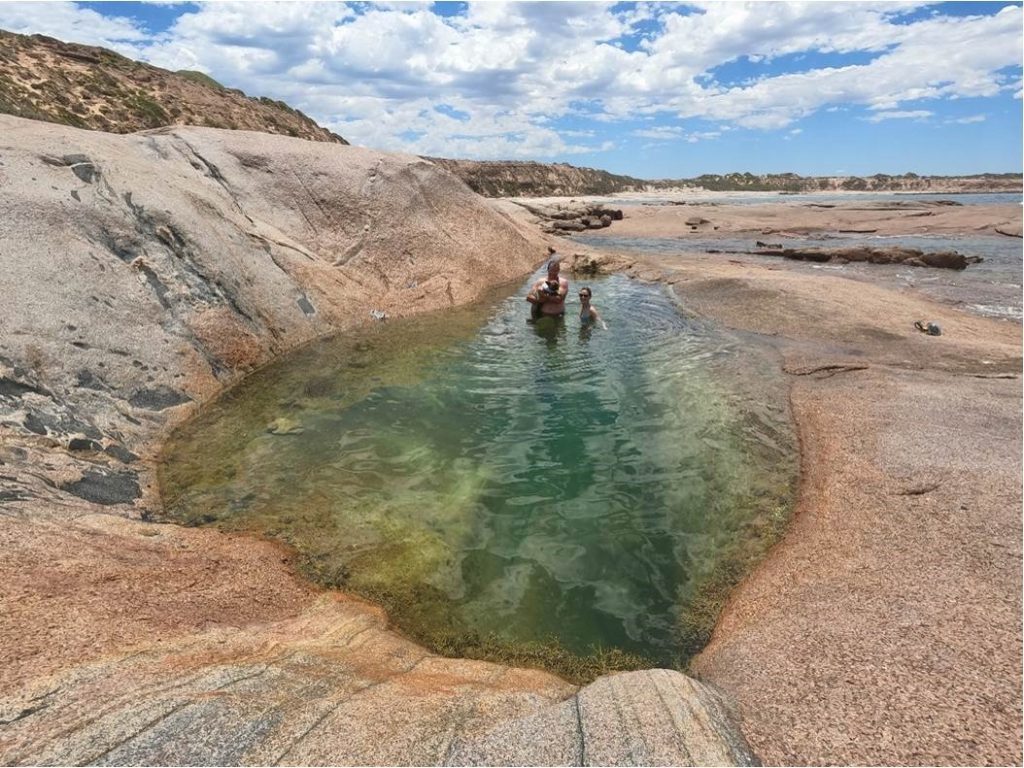 Where is it?
The eastern side of the Eyre Peninsula is around a 4.5 hour drive from Adelaide. We headed onto the Eyre Peninsula after already exploring the Yorke Peninsula first.
My favourite dog friendly activities: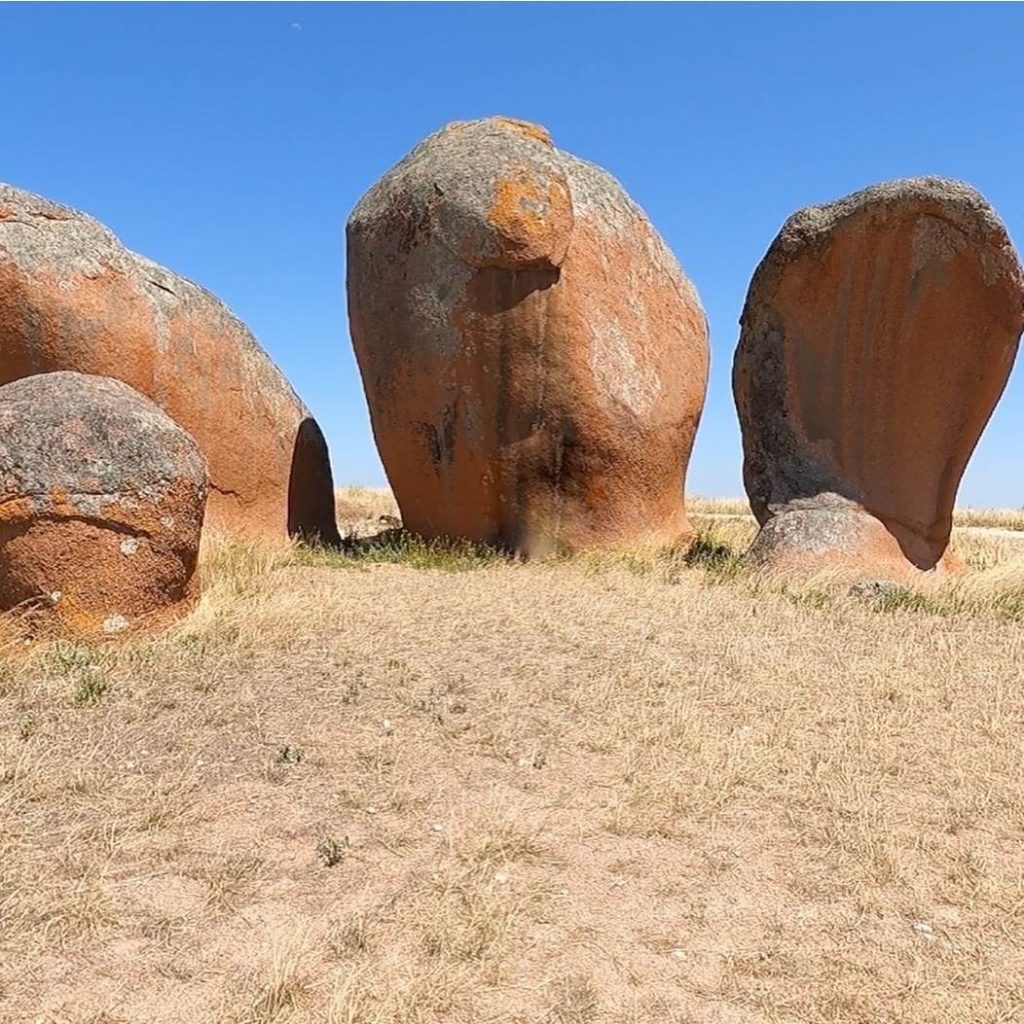 Our favourite camps on this peninsula were:
Perlubie Beach – Camping right on the beach! We met the most amazing people here and had soo much fun splashing around in the shallow water all day. The tide can go out quite far here making for a huge stretch of sand beach area to play on. Up one end of the beach you can explore the huge sand dunes and head up the other end to find caves and rock pools. You need to be self-sufficient as there is no water and limited facilities available and be careful of the tides here so your not swimming out of your caravan in the morning. We had no issues getting in and out of this camp with our caravan, but a few others did with the soft sand.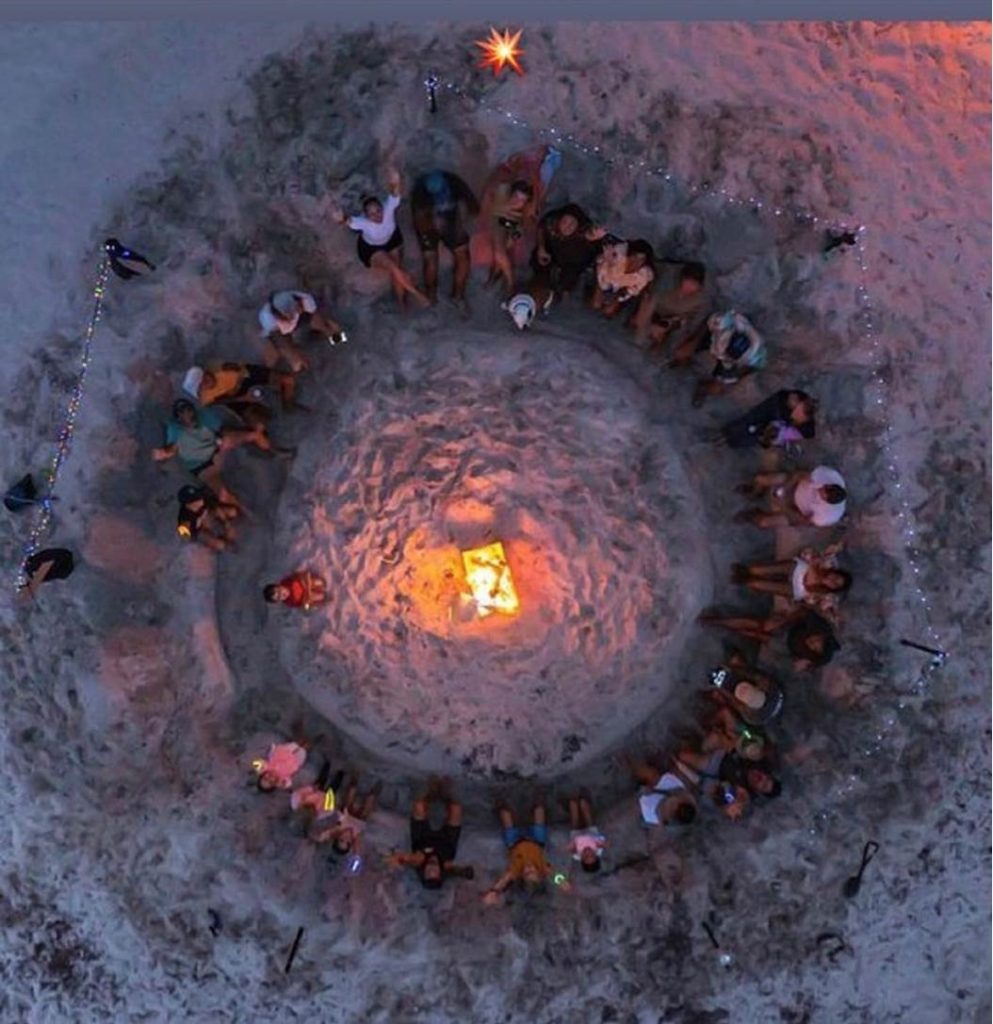 Greenly Beach – we camped up on the cliff overlooking the ocean. There is a huge rockpool here that you can swim around in with turquoise water and an abundance of fish to see.
Point Brown, Smoky Bay – we stayed at the beach camp at Saint Mary Bay. Every day we caught fish off the beach and we watched the seals play off the rocks towards the point and caught a few squid. There is the most pristine rock pool here that you will ever find- make sure to check it out! It is called "The Rock Holes" and its deep enough to dive into for a swim and of course is also dog friendly.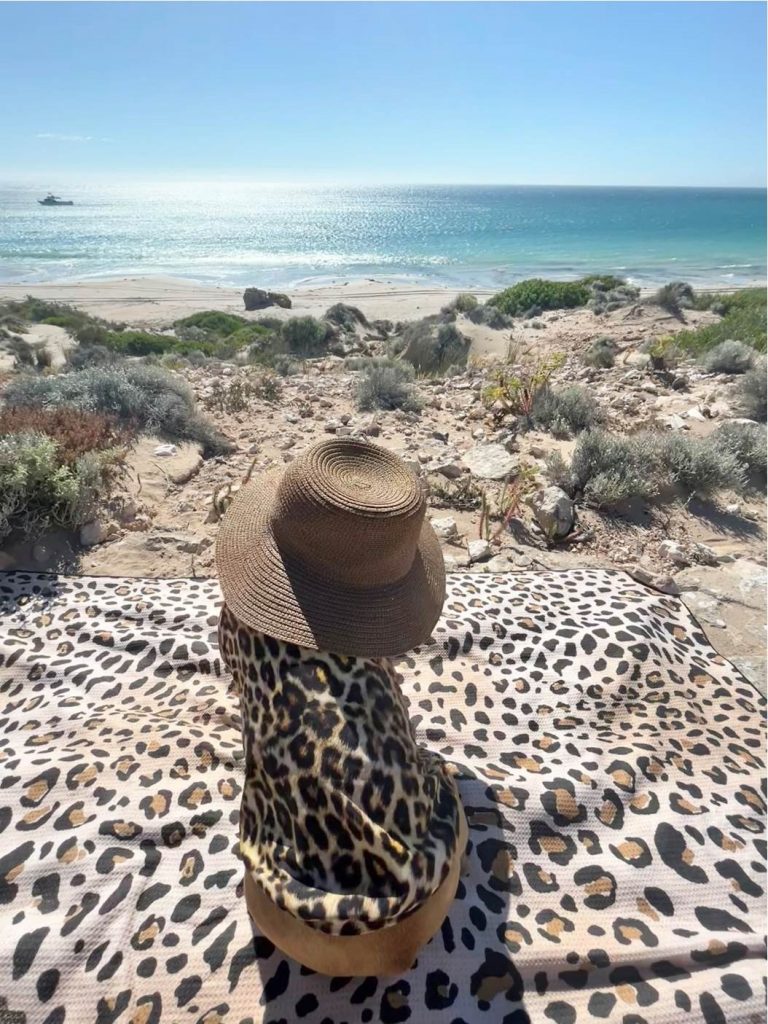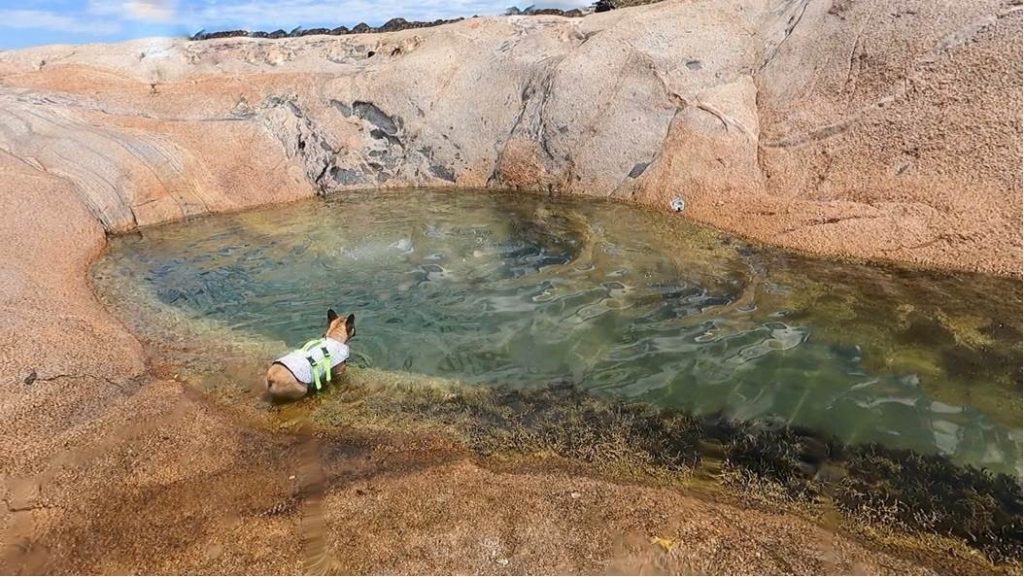 Ceduna Foreshore Caravan Park – one of the cleanest and most stunning caravan parks on our whole trip. The fishing here is great also, we caught big blue swimmer crabs right off the pier infront of the caravan park and cooked them up in the parks facilities.
Pildappa Rock camp – if you head a little inland you will find South Australia's "Wave Rock." You can park right up at the rock to camp, walk around the entire rock and climb up on top of the rock – all with your doggo. Hot tip: Sunrise & Sunset up the top are absolutely stunning, it takes your breath away. We also were very pleasantly surprised to see rock pools filled with water on top of the rock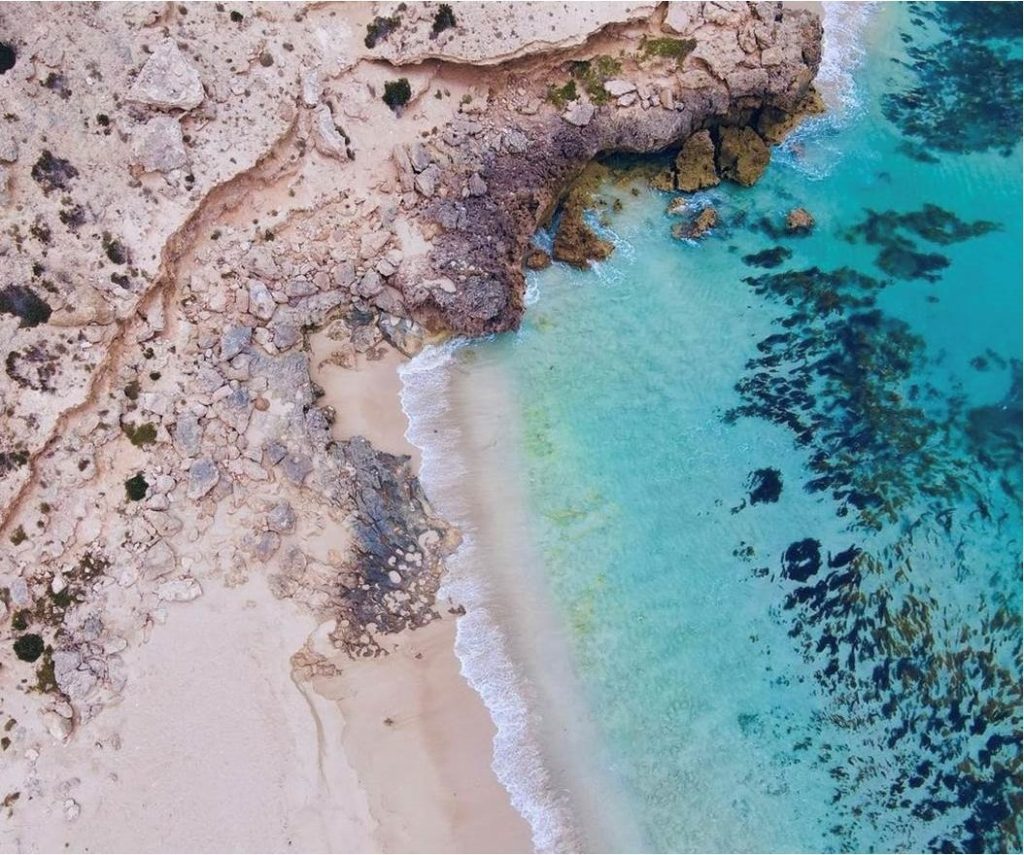 Where to Eat:
1802 Oyster Bar, Coffin Bay – Dog friendly on the front deck, this is a beautiful restaurant for those wanting something a little bit more special or a romantic lunch/ dinner.
Port Kenny Hotel – A great little place for a feed close to Venus Bay. When we arrived they were more than happy for me to sit at the bar with mum and dad for a drink. We also went here for dinner one night and as it was very quiet me and my little dachshund friend Daisy were welcome to run around in the beer garden and play with the toys.
The pawrents ate their own body-weight in fresh oysters each day! You can buy them un-shucked direct from the growers all along the Eyre Peninsula and most sell for only $10-12 per dozen.Coffin Bay)
Claim to fame:
We visited the beautiful Farm Beach (near Coffin Bay) where Mel Gibson filmed scenes for the movie Gallipoli.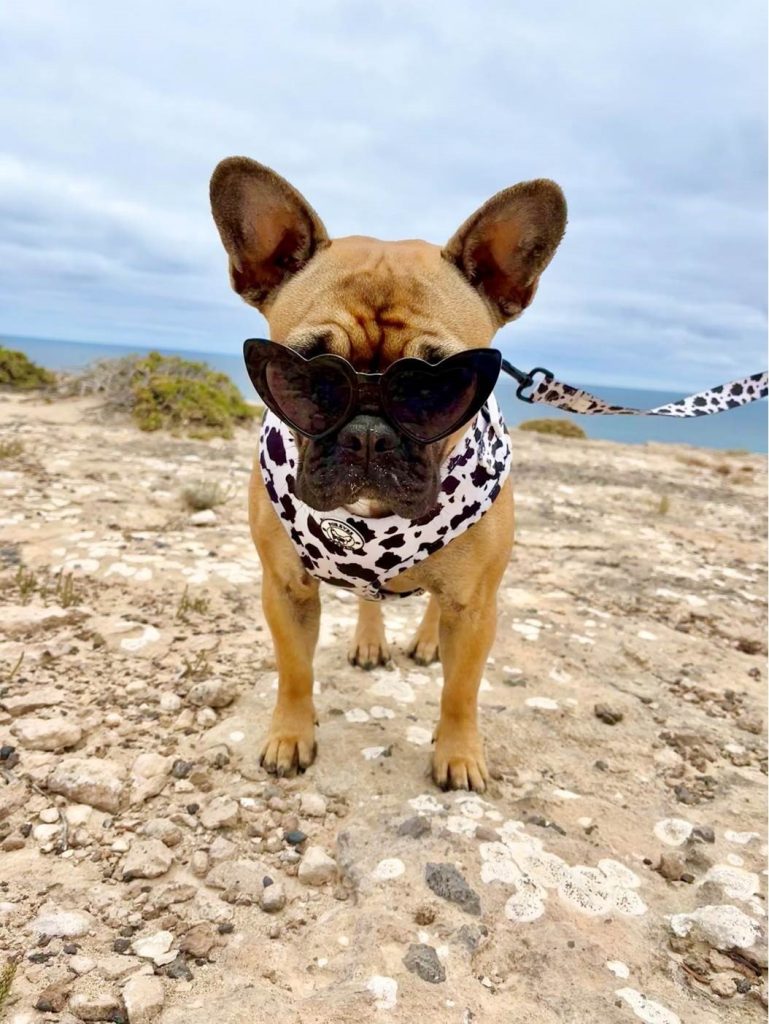 Best time to visit:
It's best to visit this area in the warm summer months between December- February so you can really enjoy all it's pawesome beaches have to offer.
Final thoughts:
We ended up spending a few months in total exploring South Australia and this was by far our favourite dog friendly location in the state. There are soo many more supaw amazing things to see and do in this region, I have just listed our top picks here. If your into more low cost, fuss free easy going camping without too many restrictions then you will love this part of Australia.
Happy camping
xx Brittney
If you would like to keep up to date with Brittneys travels you can view her blog here: Brittney The Cutie Pie
And be sure to follow her adventures on Instagram: (@brittneythecutiepie)