Seeking spectacular scenery and world-famous beaches? You can't go past Victoria's dramatic south-west coastline. Known as the Great Ocean Road, it is teeming with popular attractions and incredible views. From visiting the Twelve Apostles and the charming fishing village of Port Fairy to surfing Bells Beach or scoping out the local community in Lorne, there's something for everyone.
And best of all. the Great Ocean Road boasts plenty of pet-friendly accommodation and dining options if you want your fur-baby along for the wild, coastal ride! Read on to check out some of our favourites.
Located just 90 minutes out of Melbourne and 25 minutes inland from Lorne and the Great Ocean Road, this pet-friendly accommodation is the perfect base for exploring. Soak up the serenity of the surrounding bush and your privately fenced cottage. Each CountryWide Cottages accommodation has an open plan lounge, dining and kitchen area, complete with heating, cooling and cozy wood heaters. The Igloo cottage is specifically built for wheelchair access. Each cottage has a private wood BBQ, picnic table (with picnic set) and camp fire. 
Bush walks start directly from your front door, where you can stroll from your accommodation right into the Otway Forest Park. CountryWide Cottages are 100% pet-friendly and dog beds, blankets,  lounge covers, bowls and homemade treats are all provided. The cottages are spread across 16 acres of bushland, so other dogs are kept well away from your private yard area. Secure fencing provides a safety guarantee for fur-babies and kids alike. Enjoy a romp around the estate, with plenty of bush walk options, off-leash areas and even a yabby dam for swimming!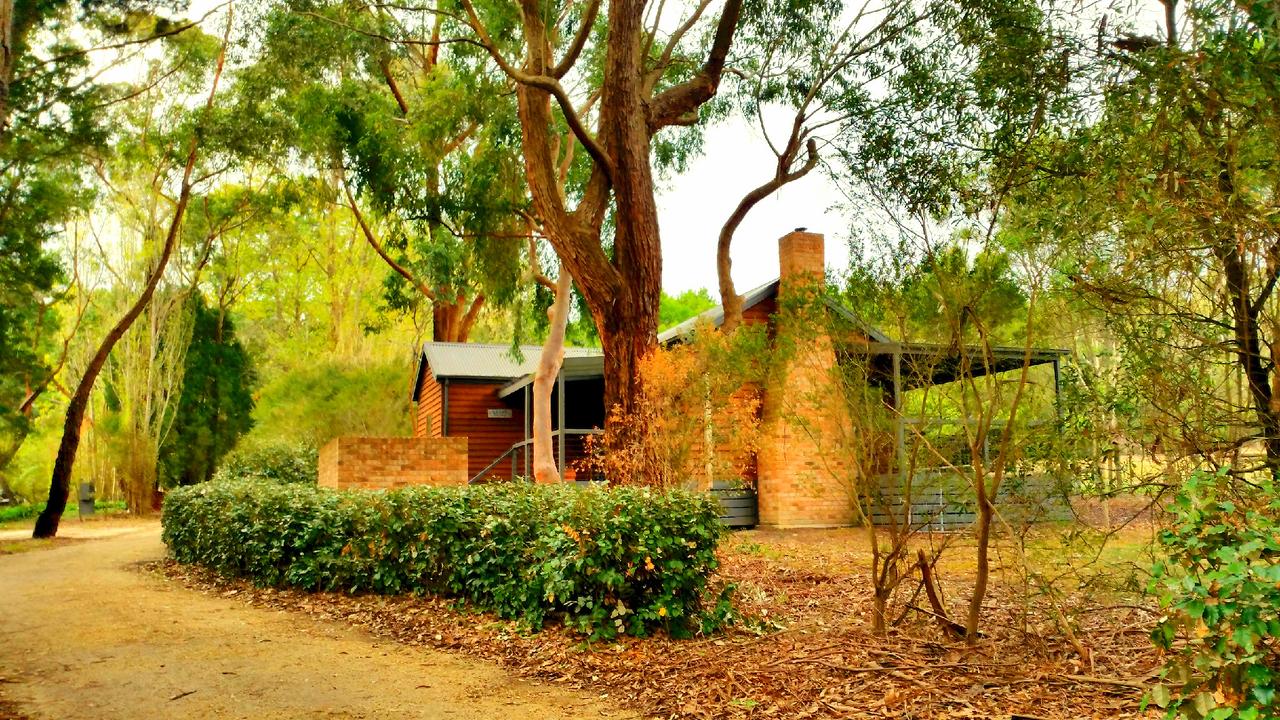 If you're exploring Lorne and the Otway Hinterlands, this pet-friendly accommodation is a perfect choice that blends comfort and convenience. Cedarwood Holiday Park has two modern, self-contained cottages, both hosting up to four people. Each cottage is set on it's own acreage to ensure you enjoy peace and quiet, as well as maximum privacy. 
Situated at Pennyroyal, Cedarwood Holiday park is only 15 minutes from the beaches, restaurants and main street activities of Lorne. Pets are completely welcome on your acreage and in your cabin. With a new dog run connected to the cedar cottages and a horse agistment on site, your fur-babies will have a fun-filled holiday of their own.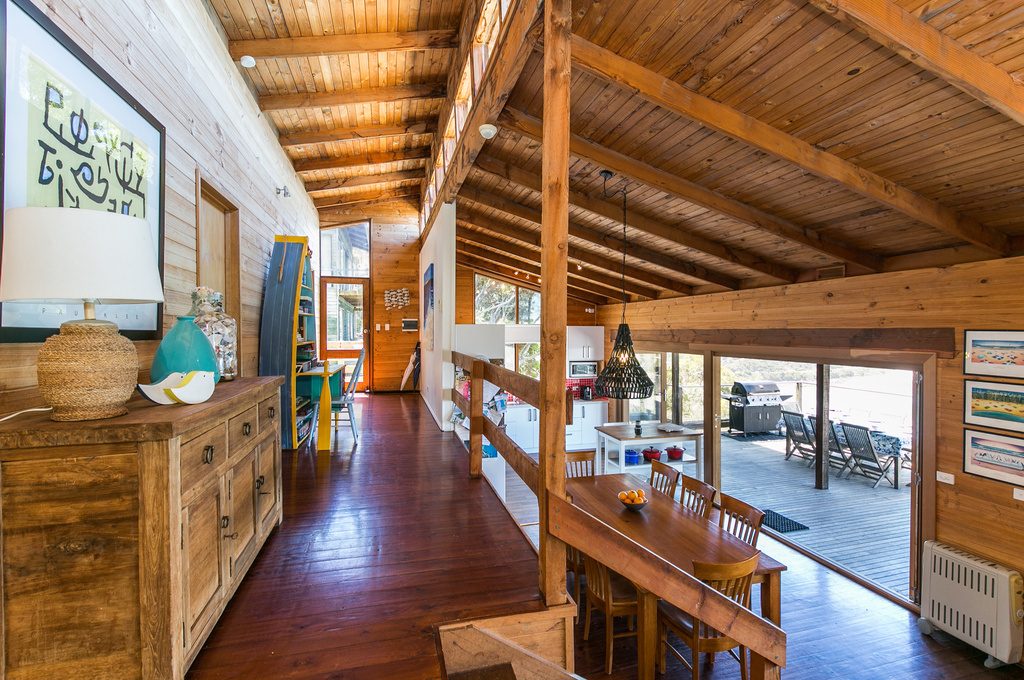 Looking for the best views in Wye River? This gorgeous, pet-friendly holiday home has them in spades. Morley is perfect for large families and groups of friends (8 people max). It has three comfortable bedrooms, with a combination of queen, single and bunk beds and all linen provided. The spacious lounge is equipped with a cozy wood fire and you can enjoy high-def Foxtel and wifi. The large north-east facing balcony is perfectly suited to entertaining, with an outdoor dining suite, gas BBQ and uninterrupted views of the Great Ocean Road.
Morley is only a short walk from the local beach, cafes and pub, so there's no shortage of activities for everyone to enjoy. This holiday home makes for a convenient base from which to visit Great Ocean Road attractions such as Lorne, Apollo Bay and Cape Otway Lighthouse. Your pets are more than welcome at Morley, both in and outside the house.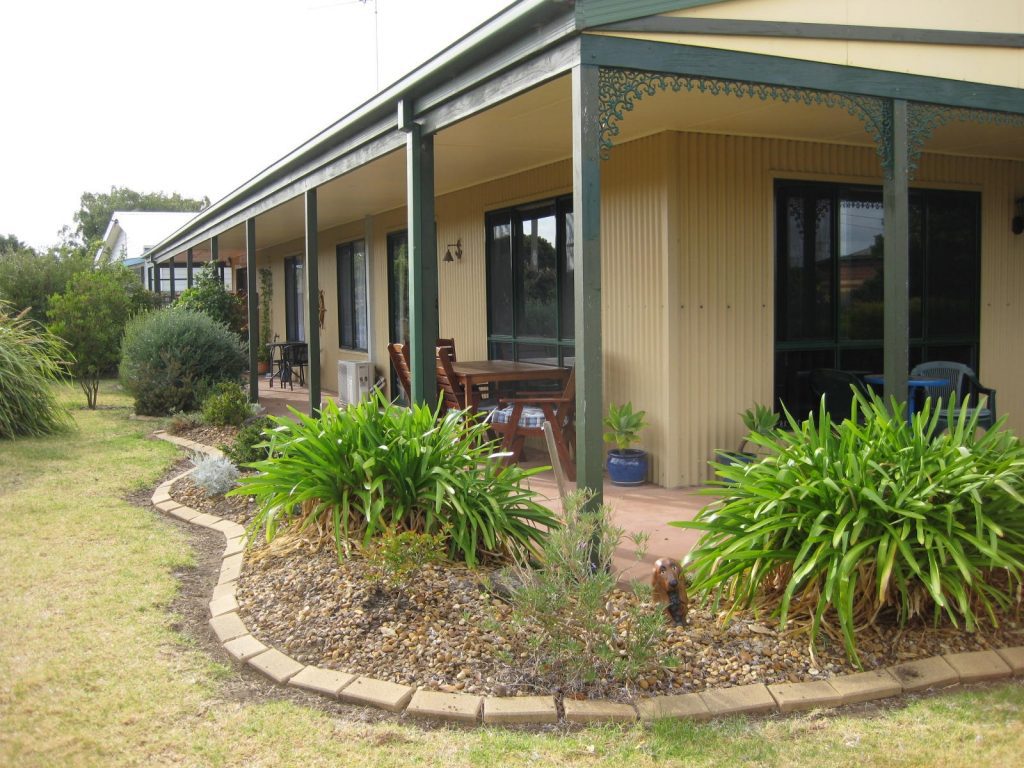 Located just 100m from Ocean Grove's best beach, this pet-friendly accommodation is perfect for a family getaway. The house is spacious and sleeps up to 6 guests. The three bedrooms have queen and single beds with quilts and donnas provided. Bells By The Beach is primed with everything you need for an easy and relaxing stay, from a self-catering kitchen, TV and DVD player, air-con, gas log fire and super comfy sofas. The bathroom, with walk-in shower is very accessible, making it appropriate for all ages. You can enjoy entertaining with the outdoor BBQ and table setting, while your kids play in the large yard. 
Bells By The Beach welcomes pets inside and outside the property. The garden is fully fenced and even houses an outdoor shower to wash them off after a swim. Pet beds are provided. The beach is only 100m away and is 100% dog-friendly. The accommodation is also conveniently located 2km away from the main shopping area and Ocean Grove Market Place.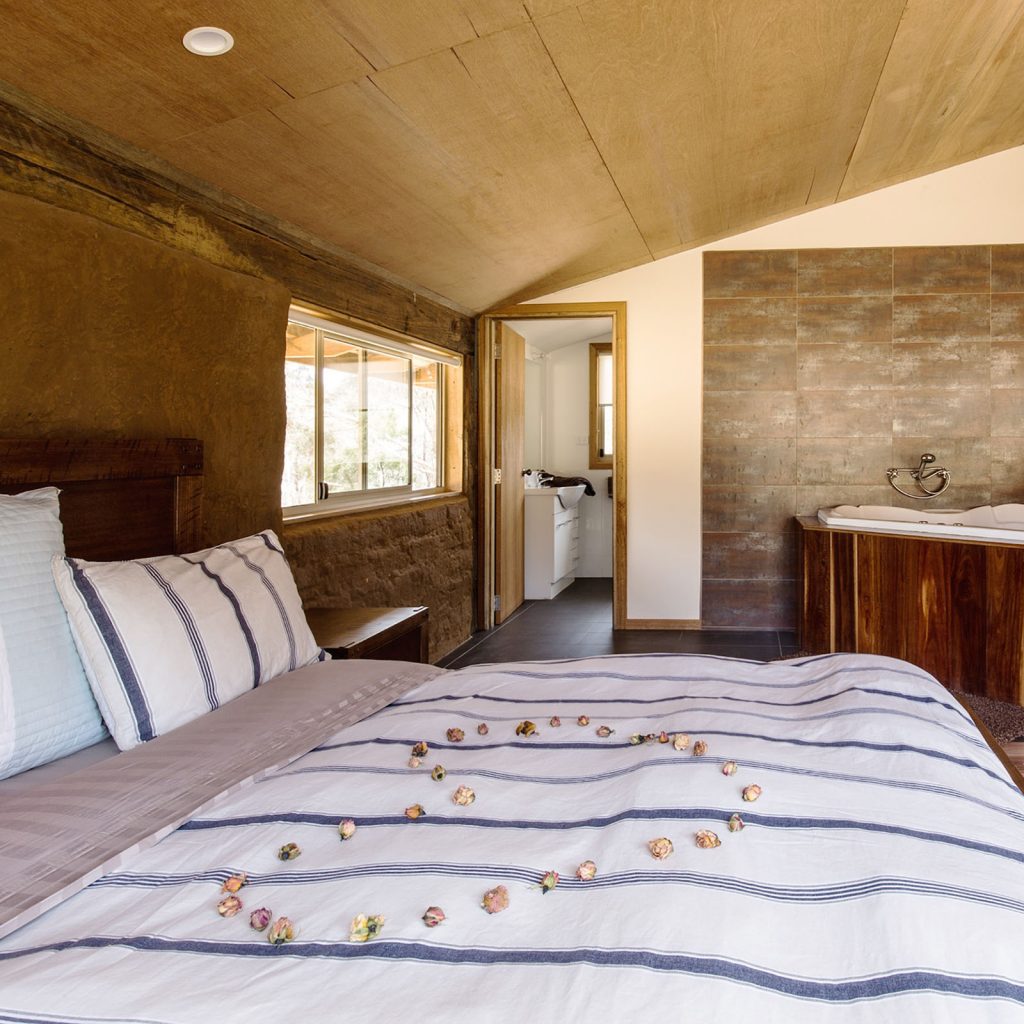 Whatever you're craving for your winter holiday retreat, Spring Creek Accommodation will have what you need. This pet-friendly property is located on 60 hectares and is the perfect place to recharge and enjoy the gorgeous local scenery. Whether you're keen surfers, enjoy hiking or mountain biking, or would love the chance to go horse-riding through the National Park, this secluded cottage can cater to your needs.
Mud brick houses like this one have great thermal properties, staying cool in summer and toasty in winter. Sustainability is definitely prioritised and the lodging uses solar panels and tank water, as well as cultivating an orchid, vegetable and herb garden. 
This pet-friendly property welcomes dogs inside and has a secure yard for them to explore. Cats are also allowed onsite, though they need to stay inside wit BYO kitty litter and tray required. And if you're bringing along a pet that's a little bigger? Your horse is absolutely welcome to reside in the paddock!