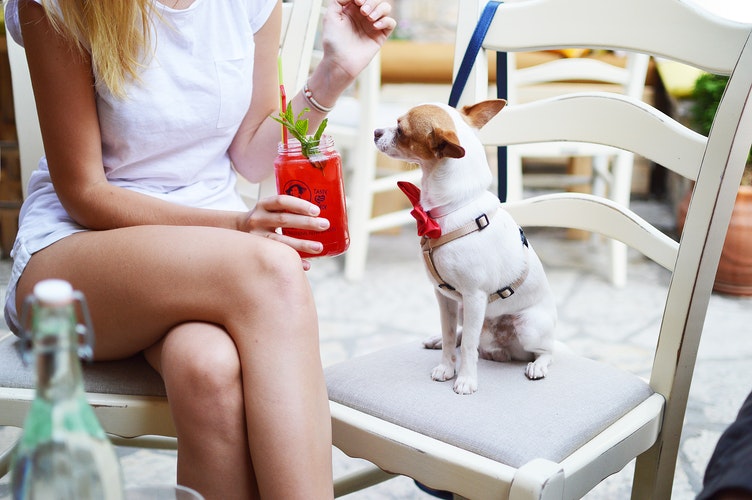 There's nothing quite like the thriving Sydney cafe culture, and if you're a latte hound like us, you may be wondering whether you can take your pup along while you throw back the espresso with the best of them.
Well, never fear – not only is Sydney well up to speed on canine coffee dates, we've pulled together our top picks to take the FOMO out of your foam, yo. (if you didn't catch on, we were trying to make a cappuccino themed joke…no takers?)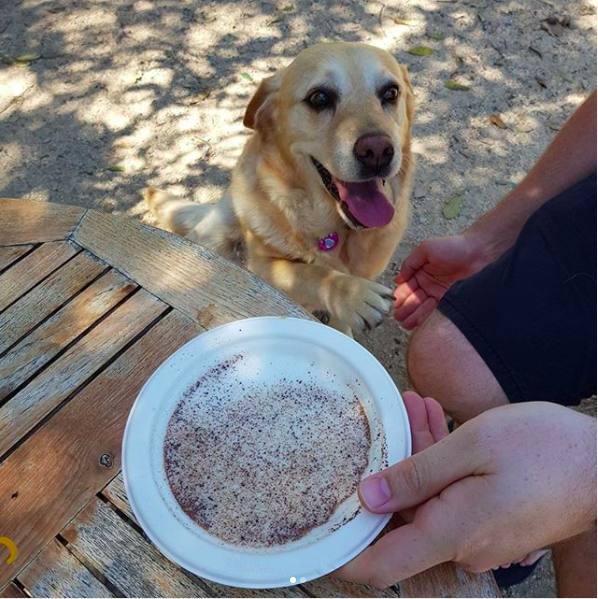 There's no other leader for this collection than the formidable Cafe Bones in Leichhardt. Touted as the world's first dog-friendly cafe, these establishment has long had the vision of a vibrant meeting place for people and dogs.
Offering outdoor seating only, seeing owner and pet alike out for a lazy Sunday brunch is the norm. Your pet can stretch out, sniff other dogs and enjoy a (trademarked) Pupaccino! Cafe Bones prides themselves on offering high-quality food and beverages for both humans and dogs.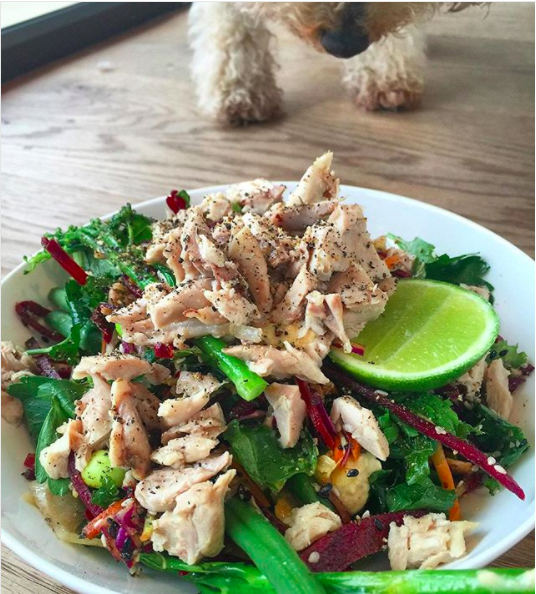 As a wildly successful chain that combines entirely whole food supermarkets, About Life is complete with cafes and self-serve bars. After being in the business for 20 years, they've definitely learnt a thing or two about creating whole food dishes that are mouth-watering delicious.
Proudly remaining independently owned and operated, they stand for a powerful environmental and food justice mission, eliminating food waste and connecting us back to real, genuine and healthy food.
Their Rozelle addition is totally pet-friendly, so your pooch can enjoy the vibes too! While there's no pupacinno here, you wouldn't even want to share the coffee if you could – it's THAT good you'll want to keep it all to yourself. Premium hand-roasted, certified organic and fair-trade, it matches the locally, ethically and sustainably sourced produce and dishes.
This is definitely one to bookmark if you want to feel good about yourself and the planet simultaneously.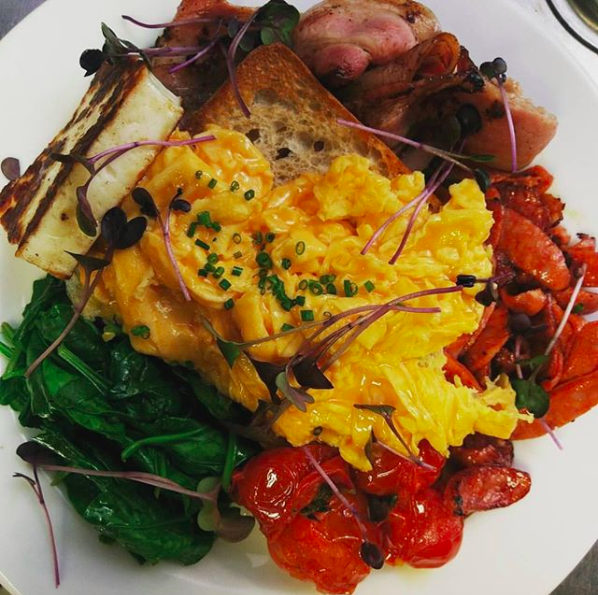 This little gem lies behind a bright yellow door in Redfern and packs a serious punch. Enjoy stellar variety of food on the menu, from a solid eggs bene to salads and burgers that are spilling over with goodness.
Their portion sizes are pretty much fit for a bodybuilder, so make sure you go hungry. Not one for the faint-hearted, there's little chance of being disappointed. A must-try for sweet toothed guests is the three scoop thick shake – the very definition of why you should eat dessert first!
First Drop Cafe has plenty of seating appropriate for bringing your fur-friends along (and you can be sure they'll be sniffing for some scraps under the table).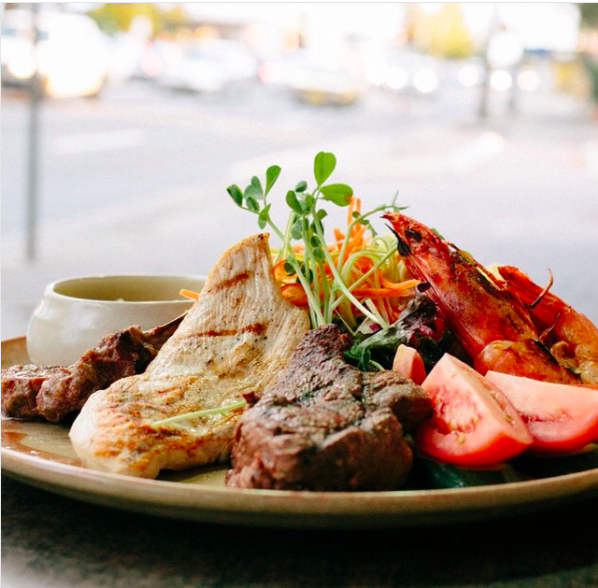 This is a gorgeous beachside cafe, located in the buzzing district of Brighton-Le-Sands. Since the Kazzi brothers first opened their doors, tourists and locals alike have soaked up the sun and beautiful views.
Their cuisine is Modern Australian with an Italian and Mediterranean twist – a nod to their roots. The produce is seasonal, always fresh and tantalisingly delicious – and that's not to even mention the P.I.Z.Z.A! If you're looking to host a function, their 80 seat function room boasts a stocked and licensed bar and stunning panoramic views onto the iconic Botany Bay.
Cafe Neptune treats your pooch with lots of love. They can soak up the views too…and start wagging their tails at the thought of a post-coffee ocean swim!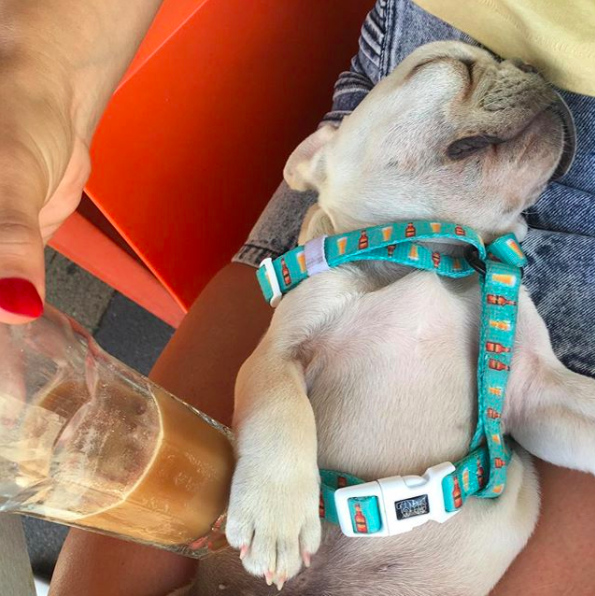 The perfect people watching location, Bar Sirocco is situated in the heart of Annandale Village on Booth Street. Street front seating on the all-weather balcony means you're in the prime spot to check out the comings and goings of people on a lazy Sunday morning.
Your dogs are more than welcome in the outdoor area, and they can rub noses with other spoilt pooches as you sip your cappuccinos. The food is substantial, quality and satisfying. Cinnamon French toast, eggs benny or a hearty Sirocco breakfast are our favourite morning fare. Burgers, pastas, salads and sandwiches dominate the lunch menu, all made to order.
Their delicious coffee goes down a treat with any of the house made sweet treats. PS: The blueberry and white chocolate muffins are without a doubt our favourite.