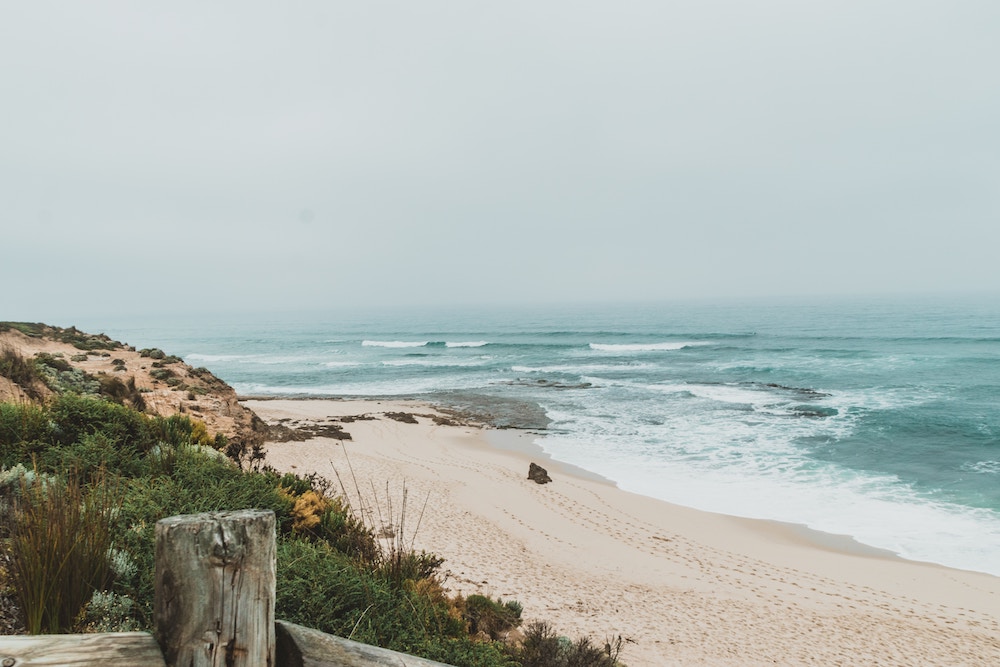 Looking for your next pet-friendly travel destination? Look no further! The Morington Peninsula is a beautiful coastal region in Victoria. South-east of Melbourne City, this peninsula is known for it's sheltered and open sea beaches, wineries and hinterland gardens. Take long meandering walks through lavender farms, relax with a vino or hit the waves to partake in any water sport you can think of. Whether you're looking to scuba dive, surf, fish or swim with dolphins, this is the region to do it! 
The Morington Peninsula is the ultimate pet-friendly holiday destination, boasting plenty of accommodation and eateries that are perfect for the whole family – fur-babies included! We've rounded up our must-do destinations in the Morington Peninsula, from Rye to Rosebud so that you can easily plan your next getaway. 
Pet-Friendly Accommodation on the Morington Peninsula: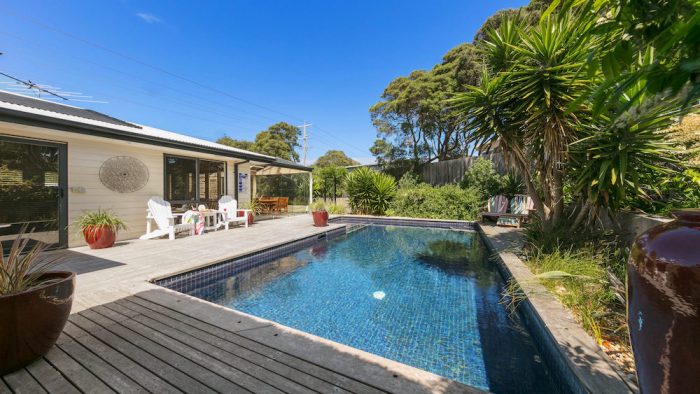 Ocean Blue Coastal Retreats are classic beachside accommodation and luxury holiday homes located on the Southern tip of the Mornington Peninsula, just over an hours drive from Melbourne, Victoria. All properties are only a short drive to the historic township of Sorrento, Red Hill Wineries, world class golf courses and the Peninsula Hot Springs.
Suitable for groups, families and pets alike, these retreats are boutique and hand-picked for their unique style and proximity to the beach, so that you and your fur-babies can soak up the spacious and slow atmosphere that is part and parcel of coastal life. Each property has a secure outdoor area for pets, along with a special basket of goodies that include a doggie towel, eco-friendly poop bags from Oh Crap! and doggie treats from local business Pawdinkum. You won't be the only one walking away feeling rejuvenated!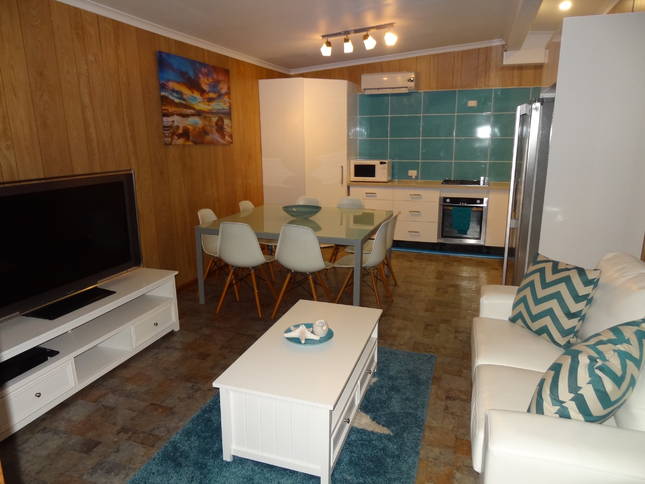 Looking to plan a family holiday around Rosebud and see the sights of the Morington Peninsula? This renovated beach home is ideal for large groups and can sleep up to 21 people! With the primary house featuring 3 bedrooms and accommodating 13 people, there's also an option to use a seperate unit located on the same property. The beach house has a main bedroom with full ensuite and a 2 person hydrotherapy spa, an open plan kitchen, and dining area, air-conditioning and heating and 3x bathrooms. Adults and kids alike will love the rumpus room, which is equipped with LED light-up pool table, table tennis, Foosball, board games, xbox and DVDs galore. The secondary unit is fully functional, with a fridge, oven, dishwasher, TV and oven. 
Aloha Rosebud Beach House Retreat takes care of every need you may have, with free bed linen, highchairs, portacots, baby baths, picnic basket, rugs, sunshades and beach cricket equipment provided on request. There's enough parking for 6x cars and privacy guaranteed by the high-level brick fence and keyless entry with personal code access. If you're heading out for a day of surf, sun and sand, you can also access a beach box in Dromana for $100 per day hire. Pets are welcome on the property and the fencing will ensure their safety. 
Coolart Studios is the perfect base to explore Balnarring and the Morington Peninsula region. With two private, pet-friendly studio options on offer, the accommodation is expertly furnished and recently renovated to ensure maximum comfort and convenience. You'll feel secluded from the rest of the world, as you're surrounded by native gardens and trees. Each studio has a main bedroom with an ensuite, lounge, dining, kitchen and spacious open-air decks. Coolart Studios is suitable all year round, with reverse cycle air conditioning, large windows with views of the bushland and a cozy fireplace. 
If you're coming as a couple, you'll feel at home in Unit One. With a king size bed, BBQ/alfresco dining facilities and all linen provided, you'll even find bathrobes and candles for that romantic weekend away. If you need something a little bigger, Unit Two can accommodate 2, 4 or 6 guests, depending on your needs. There's a private bedroom with quality linen and king-size bed, a queen-size daybed and sofas that can convert easily for extra guests. Enjoy a walk-in shower and bath for total relaxation and a large decked area perfect for entertaining. Both studios are pet-friendly.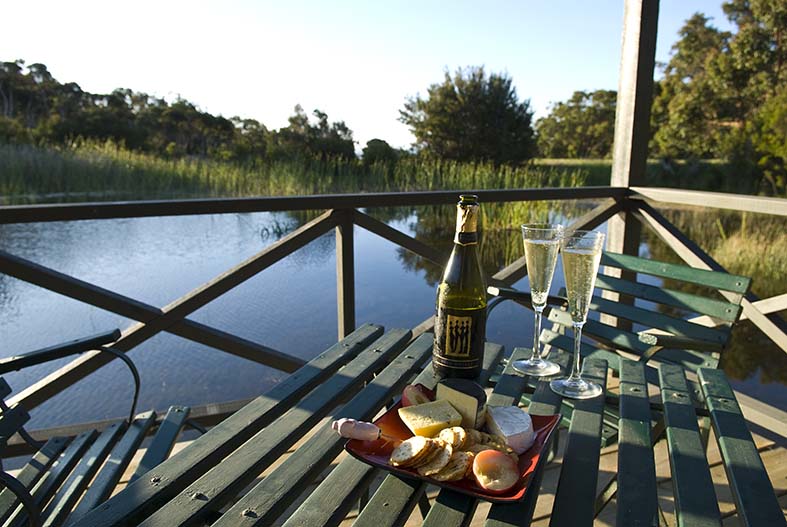 Located in Boneo on the Morington Peninsula, Howard's Hill Winery is an incredibly unique holiday accommodation, set amongst 30 acres of bush. Stay in the fully converted barn and enjoy the spacious living areas, kitchen and open-plan bedroom with French doors and balcony. From linen to oils and handmade soaps, everything is supplied at this intimate rural retreat. With a paved BBQ area, sound system, flat-screen TV and Fooseball table, there's something to keep the whole family entertained. Soak up the surroundings of ancient grass trees and Manna Gums and explore the local area with dog-friendly beaches, gourmet restaurants and wineries. 
Pet-Friendly Eateries on the Morington Peninsula: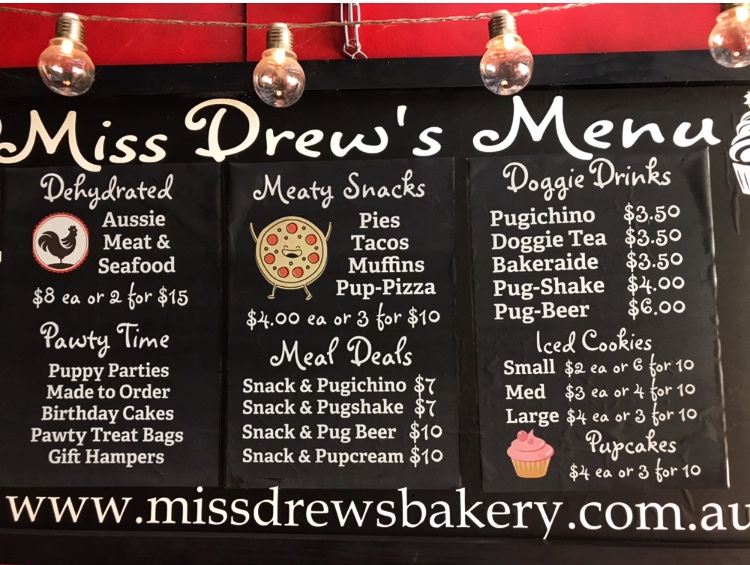 Miss Drew's is retro-inspired, kiosk-style eatery that opens every weekend 10am – 5pm. This unique cafe is in a league of it's own and puts Tyabb on the pet-friendly map! It doesn't just welcome dogs of all breeds, it exists FOR them, with an entirely dog-friendly menu! Think everything from pugachinos and doggie teas, to pies, tacos, beer (!), ice cream and even doggie doughnuts. As well as a spacious, leashed dining area, the cafe also offers take-home treats. And if you've got a special occasion coming up, Miss Drew's can even cater a birthday 'paw-ty' for your best friend. They'll provide custom cakes, personalised treat bags and even source decorations for you! While the menu is 100% canine culinary fare, humans don't have to miss out. You can order yourself food and drinks from the Red Rattler Train cafe, right across the road! When you're done with your feed, there's plenty of boutique shops to visit and a relaxing village-vibe throughout the entire area. 
Whether you're looking for quality coffee, creative cocktails or crisp pastries, Casa De Playa is a pet-friendly cafe that has it all. But without a doubt, their crowning glory is a Spanish-inspired brunch, lunch, dinner and grazing menu. Their mouth-wateringly modern tapas features everything from pulled pork cubano cigars, croquetas, sizzling garlic prawns, mussels, crispy chicken wings and charred chorizo. Meanwhile, their breakfast selection is full of creative options like their churros with mixed berry compote and pistachio praline, eggs with luquillo peppers and bean ragu, or a 12-hour slow roasted pulled pork and ham sandwich, complete with pickles, mustard and melted queso. The restaurant/cafe is open all day until late, when it transforms into a bar that could easily be at home on the streets of Barcelona. Can De Playa is pet-friendly, with pets welcome in the alfresco dining areas.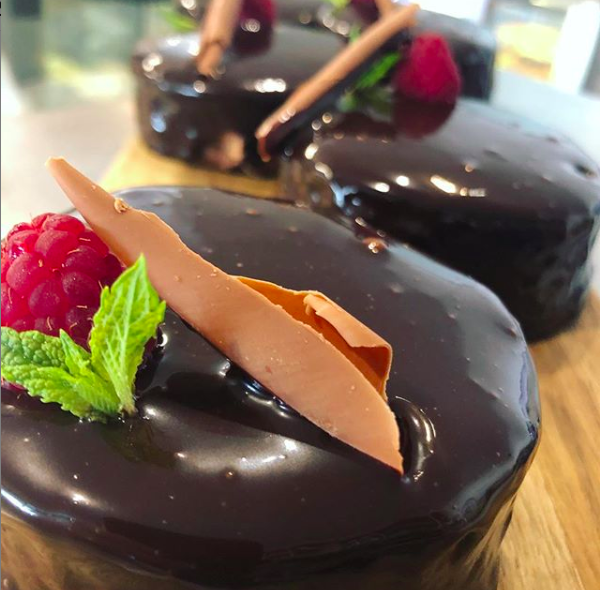 Established in 2007, Peninsula Pantry is a pet-friendly favourite in the region. Located in Rye, they pride themselves on using local produce from the area. They also make everything from scratch on site, from delicious cakes to hand-rolled pastries. They serve breakfast until 12pm on weekdays (excluding Tuesdays) and 2pm on weekends. Lunch is available all day and take-home options are on offer, including quiche logs, family pies and lasagne. The menu is seasonal, switching between meaty soups in winter and healthy salads in summer. 
Fuel up for a day of exploring with their brekky menu and sample their spicy beans with vegan crisp bread, hearty omelettes, beetroot relish-smothered sourdough or their delicious scrambled eggs with chorizo, tomato, bacon and capsicum. Pets are welcome at the Pantry, with dog friendly spaces outside.