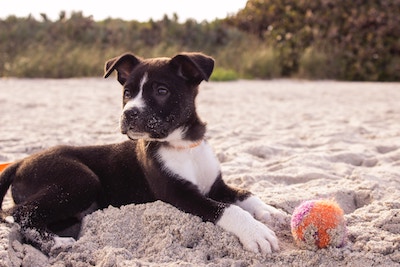 Mentally at the beach? We hear you. December-itis has well and truly hit us all, and it seems everyone we talk to is ready to clock off and hit the sun, sand and surf. To help you make it happen, we've compiled our latest picks of pet-friendly getaways for your 2018 summer. These accomodation choices are situated across the country and have a little something for everyone (fur-family included!)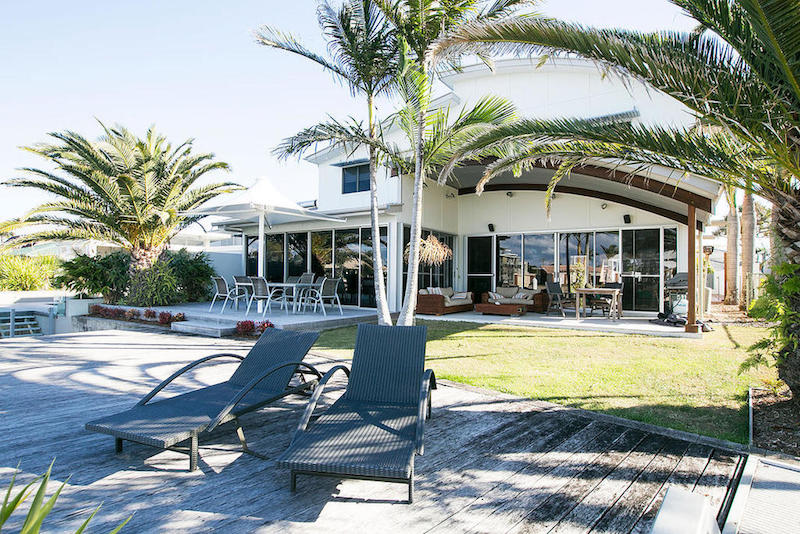 Looking for boutique accommodation that boasts gorgeous waterfront views, luxury villas and close proximity to the beach, restaurants and cafes? Look no further than Saltwater Villas, Mooloolaba.
As a gorgeous waterfront complex, this accomodation has multiple options depending on your needs, from 2x waterfront houses that sleep 10+ with private pool and courtyard to 2 bedroom villas.
Situated a 5-minute walk away from Mooloolaba Esplanade, surf club, bowls club and restaurants, Saltwater Villas will give you a memorable Sunshine Coast holiday experience. They're pet-friendly and can even organise pet-sitting while you and the family are out on the town.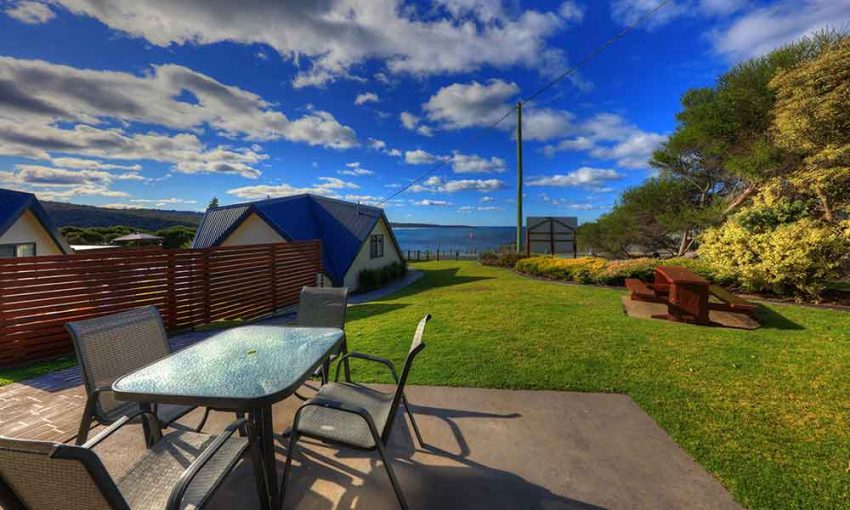 If you're looking for something kid and pet-friendly, Beach Cabins Merimbula has it all. A family-owned business located on a 2.5 acres of pristine headland and only two minutes away from town and 5 from the beach, this is a peaceful and personal accomodation choice.
You can select from studio, 1, 2 and 3 bedroom cabins with park, lakeside or beachfront setting. Offering panoramic views of the ocean off Short Point, the beachfront is definitely our pick.
The perfect place to take your pets for a leisurely walk or kick back at the picnic tables while watching the kids play. Boasting a heated pool, volleyball and badminton courts, a dog-friendly beach and off-leash reserve, this is truly family-friendly holidaying!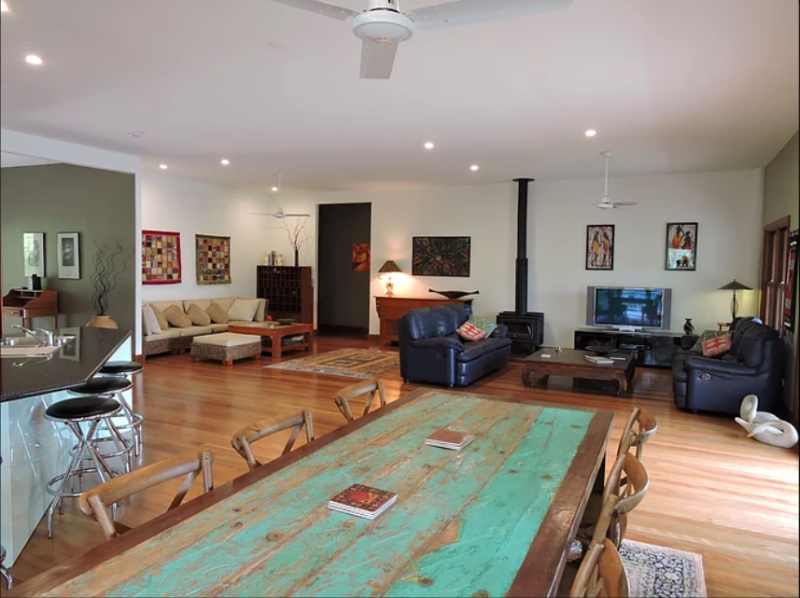 Showcasing the very best the Noosa Hinterland has to offer, Galway House is situated halfway between Noosa's incredible beaches and the gorgeous township of Eumundi. This is perfect for those who want to completely unwind and enjoy peace, space and countryside tranquility.
The property is 100% pet-friendly. With sun-soaked decks and a large garden that's fully fenced for their safety, your pet will be completely content exploring, while you recline in a hammock or relax in the gazebo.
Galway House boasts scenic views of Noosa and Mt Cooroy and is set across 2x tropical acres. And as secluded as you feel, you're only a short drive from Noosa's main beach and all it's culinary and shopping delights.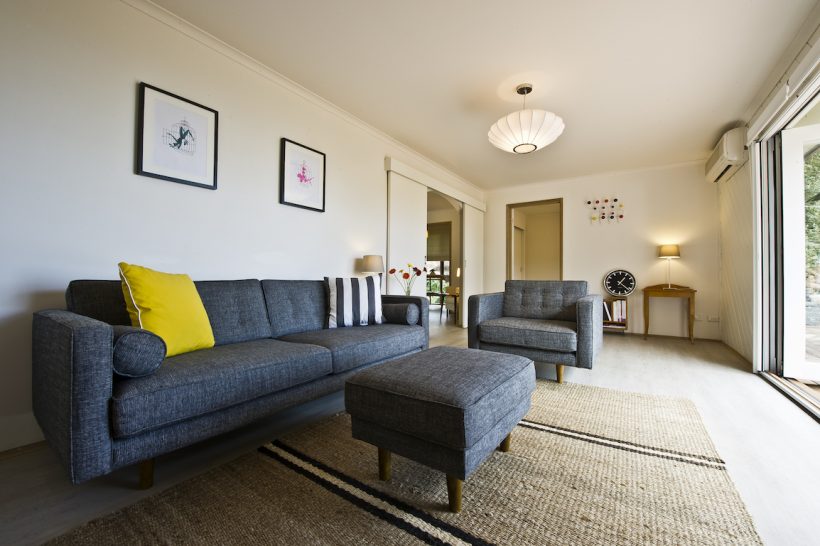 Cloud Nine Cottage is one of the many gorgeous accommodation options offered by the team at Ocean Blue Coastal Rentals. With a retro aesthetic and a beach-side charm, this cottage is perfect for a couple, family or group of friends.
Situated 6 kilometres from Dromana shops and beach, and five kilometres to Red Hill, Cloud Nine is perfect if you plan to visit the nearby wineries, beaches and shopping precinct.
Your furry family members are very welcome at this pet-friendly cottage, with plenty of gorgeous lawn for them to run around on while you enjoy the outdoor deck, BBQ area and water views.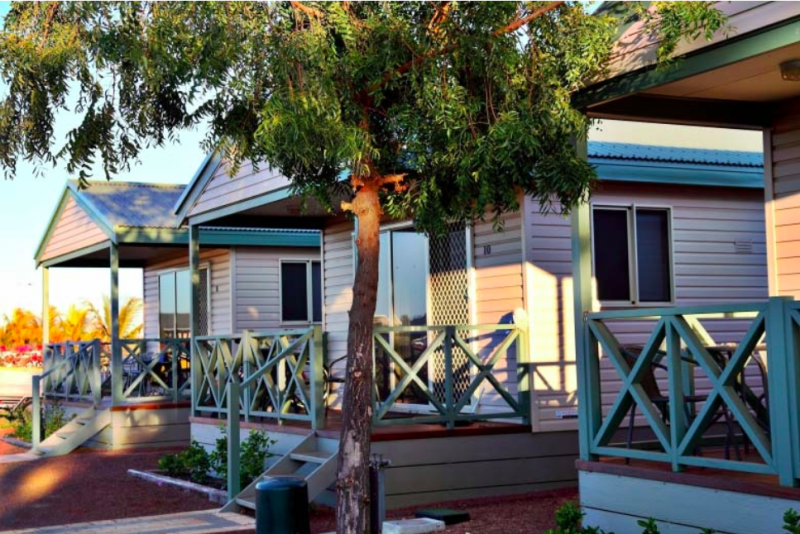 The Cove Holiday Village is a one-stop shop for family and pet-friendly accommodation in Point Samson. With choices of camping sites or 1, 2 and 3 bedroom cabins, you can enjoy a whole host of facilities including shady BBQ areas, playgrounds, campers' kitchens and recreation centre.
This spot is perfectly situated for whale watching and taking a boat out from the Point Samson ramp. You can enjoy a spot of fishing and sample WA's best seafood right at your doorstep. With lush open areas that are pet-friendly, your dogs can happily holiday too.