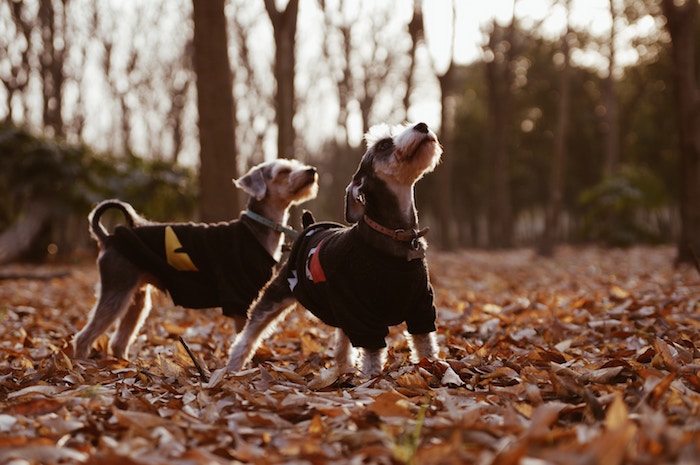 Planning a delicious mid-year break, with friends, family and your four-legged pal? We've rustled up some of Victoria's p'awesome accommodation, that's cozy, quaint and 100% pet-friendly. Read on for some of our favourites.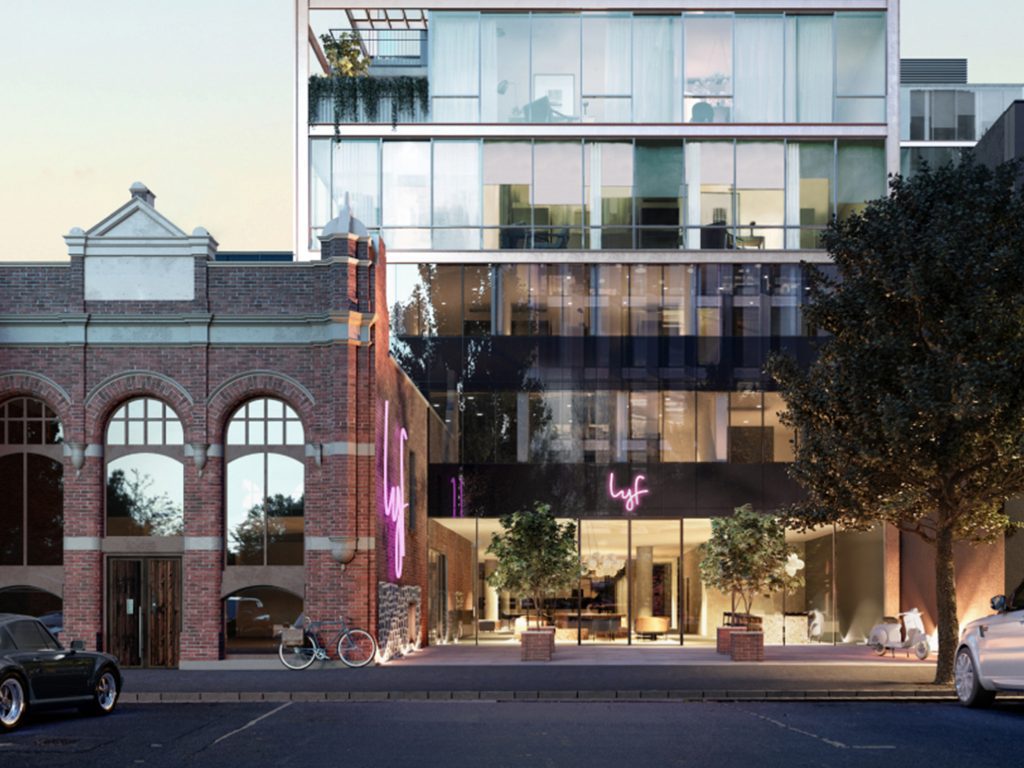 Live the CollingWOOF lyf with your furry bestie in tow. Walk Smith Street, enjoy a cold one and scour street art all with your four-legged friend. Just minutes from all the action, lyf Collingwood is found amongst a hub of creatives, bars, galleries, and top foodie hits of the city.
With One of a Kind (Studio) and Two of a Kind (Two Bedrooms) available, lyf Collingwood is perfect for singles or pairs looking for an inner-city experience.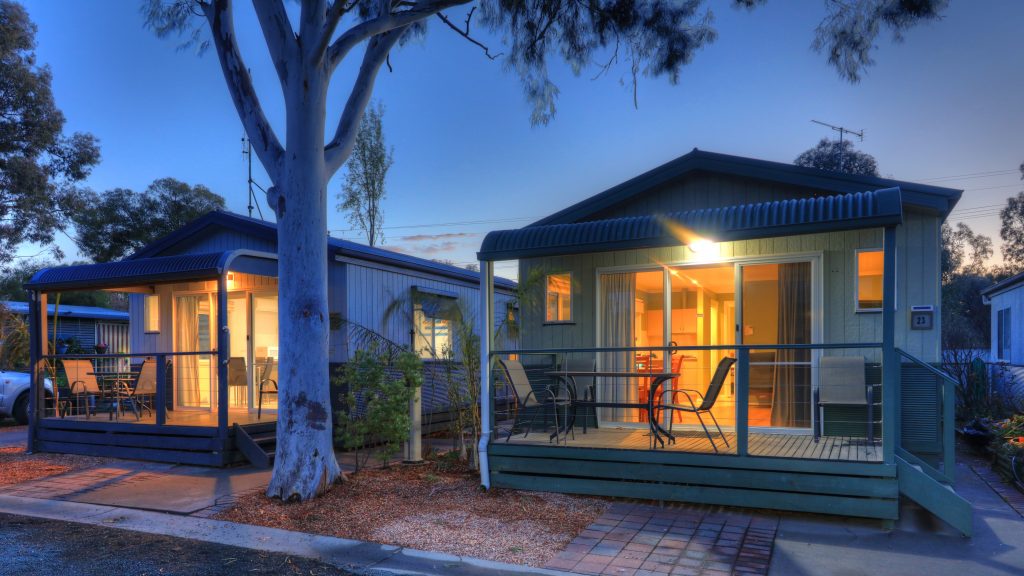 Located in the historic port town of Echua,
Rich River Tourist Park
offers beautiful scenery, excellent facilities and a relaxed charm. Plus, the iconic, mighty Murray River is right on your doorstep, with a boat ramp and sandy beach only 350m from the park!
Rich River Tourist Park welcomes dogs and all their ensuite powered and unpowered camping/caravan sites are pet-friendly. If you're travelling with guests who have other requirements, there's also self-contained standard and deluxe cabins available. There's even a leash-free area and dog wash available for when your fur-baby runs amuck.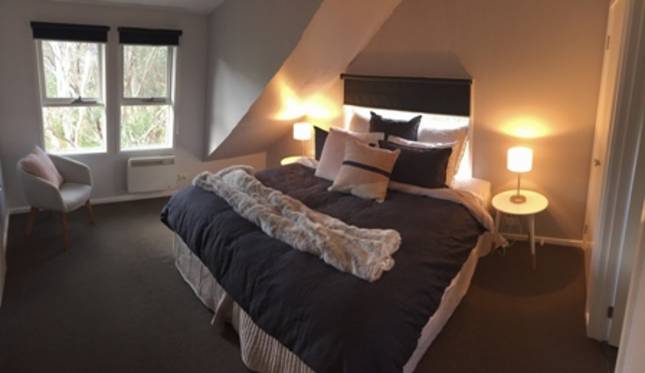 Apart from the fantastic pun, Snow Brainer also has a huge amount to offer as a winter holiday destination. Located in the Alpine Village of Dinner Plain in the Victorian High Country, this dog-friendly chalet welcomes your four-legged family member just as much as you. 
The chalet is toasty warm in winter with heaters in all bedrooms and a gas log fire in the central lounge room. All bedding and towels are supplied. The accommodation has three bedrooms and two bathrooms and can sleep up to 7. It's recently been refitted and renovated for your comfort, so you can enjoy a little bit of winter luxury. 
The village of Dinner Plain is very dog-friendly and features lots of scenic walking trails for you to enjoy together. Plus, the surrounding location is fantastic – you can visit Mount Hotham and the Alpine National Park with ease.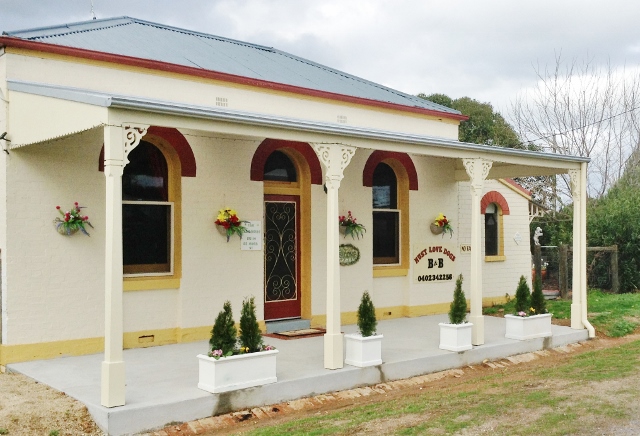 The 2014 winner of top 25 B&Bs in Australia, Must Love Dogs B&B is a pet-friendly accommodation located within the North East wine region of Rutherglen. Your fur-babies are 100% welcome, with large and small dogs allowed inside, fences to ensure security and homemade treats.
Charlie and Chris are even self-confessed specialists when it comes to custom-made dog coats, simply notify them of your needs on arrival!
Two suites are available and have been restored to their former glory, featuring secure shaded gardens where you can feel confident that your pet can explore safely. You can also kick back and relax in the heated pool or spa.
If you take out a picnic hamper on request, get ready for the finest local Rutherglen produce from local cheese, home-cooked meats, local pickles, salad and fruit to crusty bread rolls and crackers. Personal attention is a guarantee when it comes to the Must Love Dogs B&B and Cottage – and that goes for your pet too.
There's plenty to explore around the area, including winery tours, olive grove tours, chocolate factories, award winning Parker Pies, golf courses, walking tracks and cycling along the last leg of the Murray to Mountains Rail Trail. Bikes are available for hire. When you're out and about, there is free pet sitting available.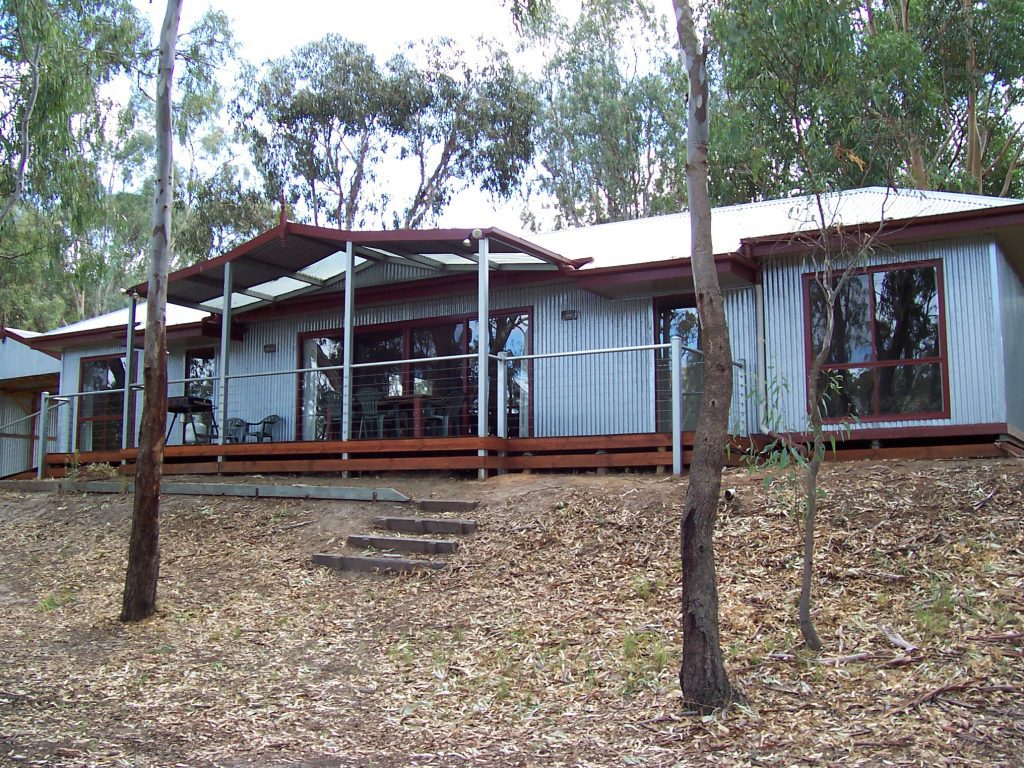 Morning Glory River Resort  is a gorgeous riverfront accommodation that incorporates caravan and campsites, holiday units and cabins. Whether you're enjoying a couple weekend away or meeting up with family and friends, there are plenty of options, with 1 to 4 bedroom variations across the site. Situated on a beautiful 323ha of farmland and only a 25 minute drive from the historic paddle steamer Port of Echua, this is an excellent choice if you're looking to soak up some peace and quiet, while still being close to tourist attractions.
You can access free resort facilities such as a solar hearted inground swimming pool, tennis court, golf and mini golf course, playground, games room, sports ovals, boat ramp and jetty, and many walking/bike paths. Safe to say, there's going to be no excuse for anyone to utter 'I'm bored'!
Best of all, your four-legged family members are totally welcome and permitted inside the houses and cabins (on the proviso they're house trained!)