So, you've booked your pet friendly accommodation and you're getting excited for your next getaway…But when it comes to planning a holiday with pets in tow, this is only part of the equation. Now it's time to think about what you're going to DO when you arrive at your destination.
That's why Take Your Pet also features pet friendly cafes, restaurants and wineries, pet friendly beaches and parks AND our new category of pet friendly walks.
Going for a hike is an awesome way to get your bearings in a new place, make the most of the great outdoors and keep the whole family entertained. And of course, even if you live nearby, there's often tons of unexplored terrain sitting right on your doorstep.
In this blog post, we've pulled together a selection of 12 pet friendly walks around Australia. Whether you're on holiday or enjoying a staycation, there's something to suit everyone.
Western Australia: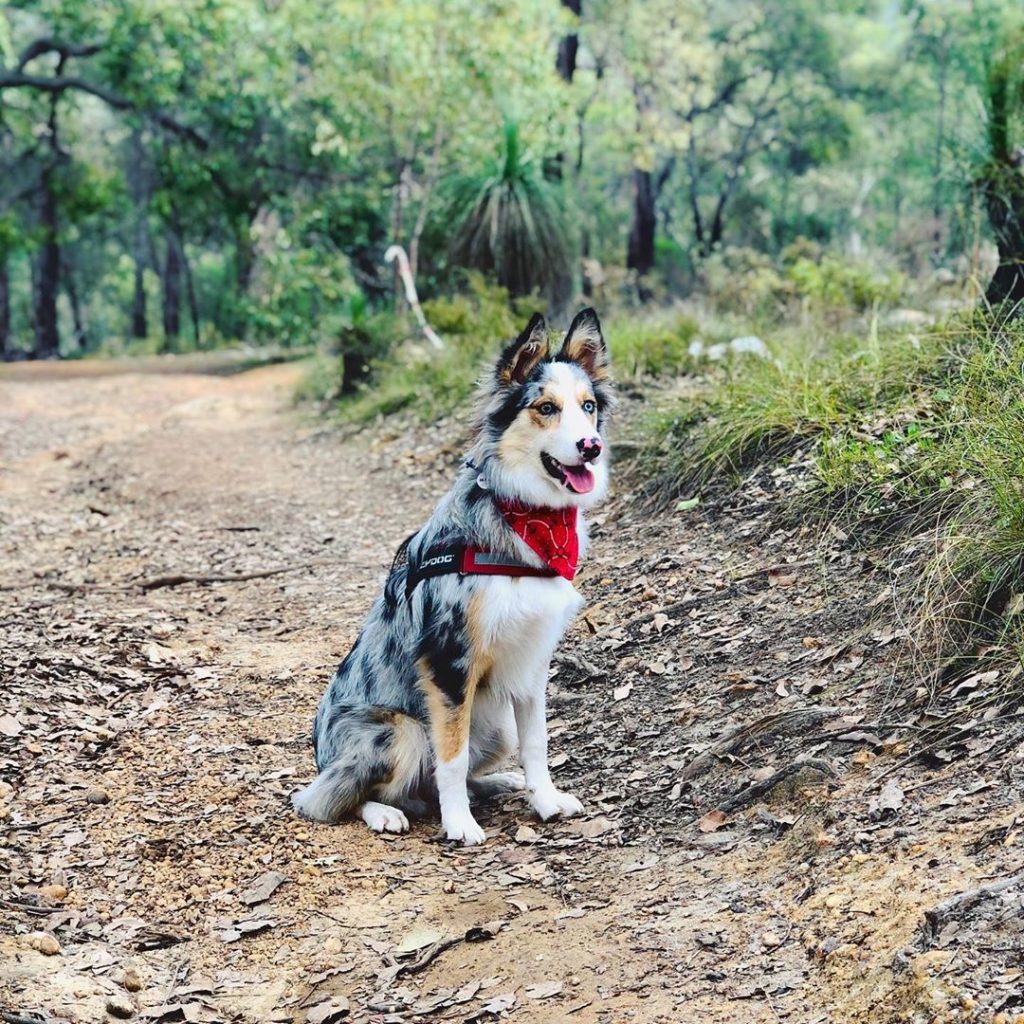 If you're visiting Kalamunda in the eastern suburbs of Perth, you have to check out the Jorgensen Park Walk. This is a 2.3km loop that features stunning views and quintessential Aussie bush. As it is situated on the former Kalamunda golf course, it's a very different layout than many dog walks. With tons of open spaces, it's a wide trail that allows your pooch to go off-leash. 
The Jorgensen Park Walk is ideal year-round and as a relatively easy hike, it can be knocked over in under an hour. Of course, it wouldn't be complete without a cafe stop on the way home! There's plenty of options right in the town centre, for you and your thirsty pup!
The Noble Falls Walk Trail is located in Gidgegannup; a township 40km north of Perth. It's a 3.6km loop that starts from the Noble Falls Tavern on Toodyay Road. You'll follow Woorooloo Brook all the way past some stunning waterfalls. While this walk is ideal year-round, it's particularly beautiful in Spring when the wildflowers come into bloom. 
Dogs can be off-leash on this trail and there are picnic facilities, public toilets and car parking available. You can expect the walk to take around an hour.
Queensland:
If you're spending time in Nambour, Gary Evans Walkway is a must-visit during the week. This dog friendly walk is located right in the centre of Nambour and offers some gorgeous green space for your pooch to enjoy. There are plenty of paved walkways, shaded spots and picnic areas. The 3km-long Gary Evans Walkway follows the banks of Petrie Creek and has a dog exercise area available Monday to Fridays.
Your four-legged companions can be off-leash as long as they are well supervised. It's also a great spot for kids too, as Petrie Park encompasses the Model Railway – steam and diesel miniature trains that run on the fourth Sunday of every month.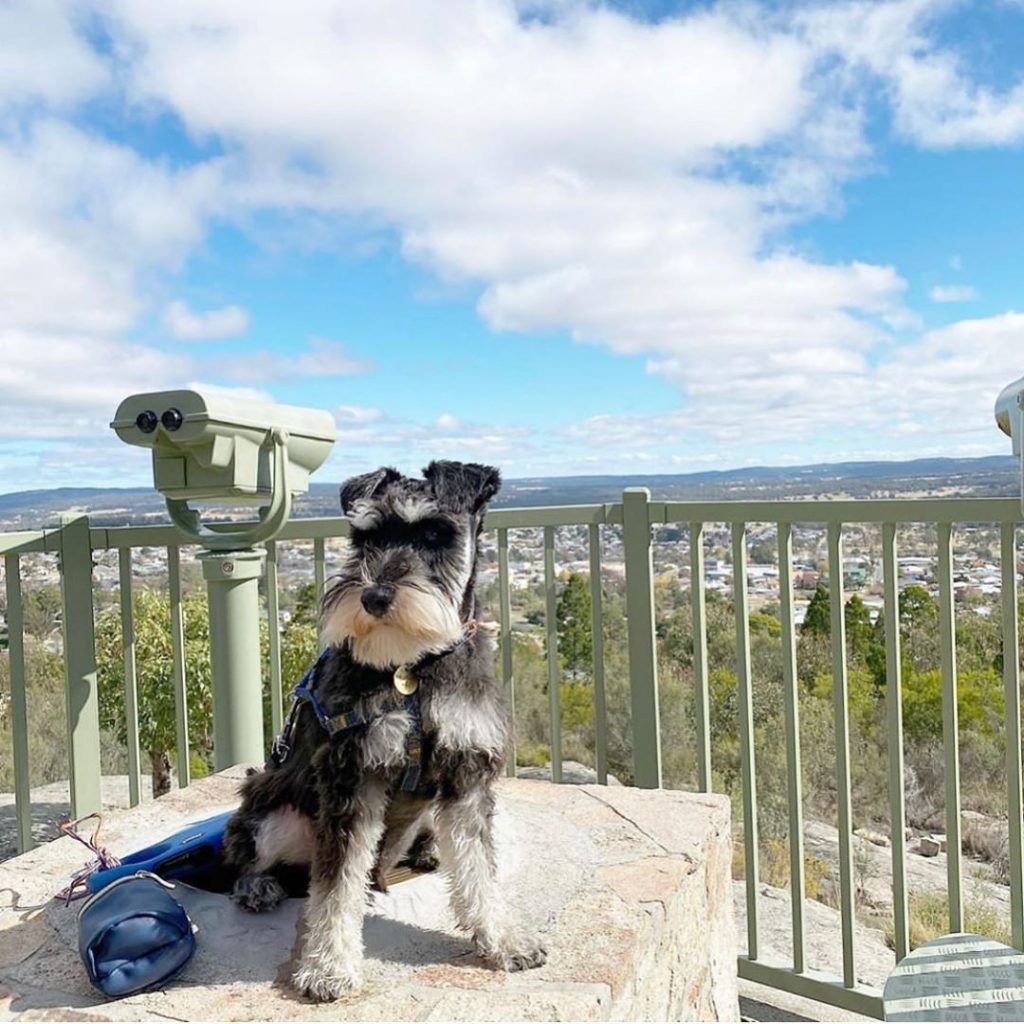 Mt Marlay Lookout boasts beautiful, panoramic views over Stanthorpe in Queensland. It's a fairly steep but short incline to the lookout where you'll find a pleasant circuit walk around the submit, via a concreted path.
Dogs are welcome along the trail, but should be kept on a leash at all times. You can enjoy a picnic, take shelter in shaded areas and scope out filtered views at every vantage point. Plus, if you're got any mountain bikers in the family, there's four tracks of varying difficulty available.
Victoria: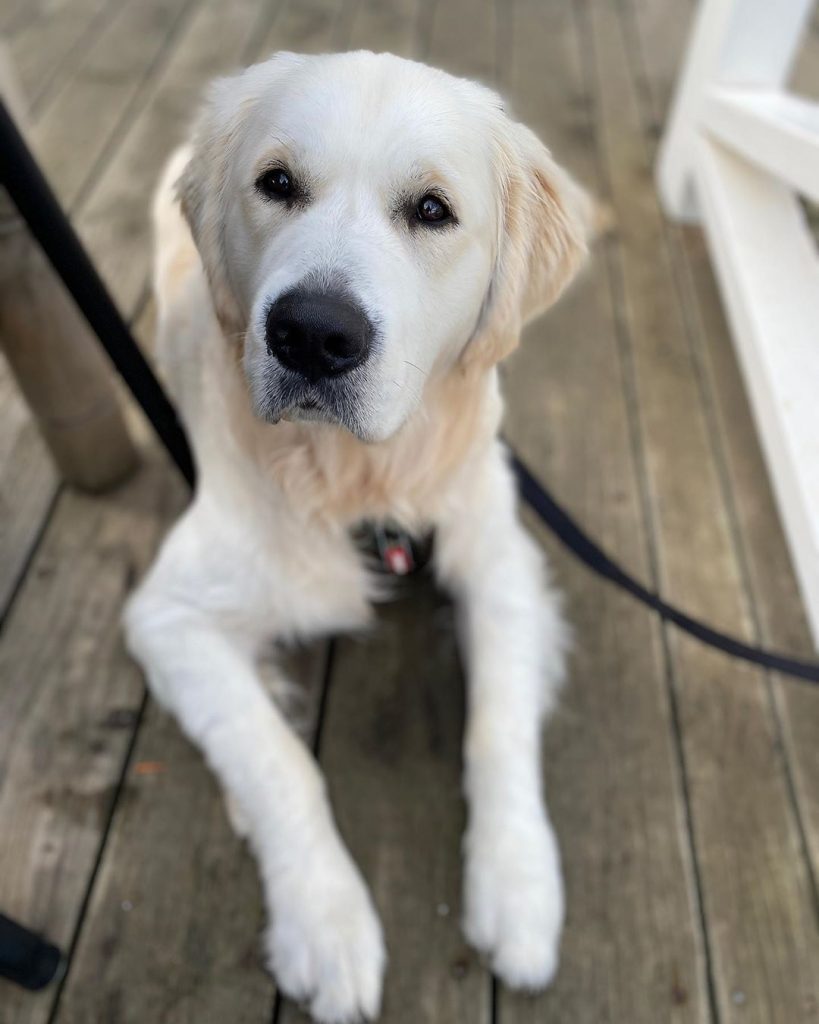 This is a fantastic day walk for the whole family, fur-babies included. The George Bass Coastal Trail is 8km each way and a 16km round trip, but you can easily do half if the situation calls for it. The 4.6km Kilcunda to Punchbowl section is perfect for spotting wildflowers during springtime! The overall walk is suitable for most skill-levels with only a few hills. 
There are plenty of beaches along the way, as well as stunning vistas of the Bass Coast. The scenery is noteworthy, switching from dramatic sea cliffs to rolling farmland in a matter of minutes. Be sure to keep your pooch on their lead, especially for beach safety and as a precaution against strong ocean currents.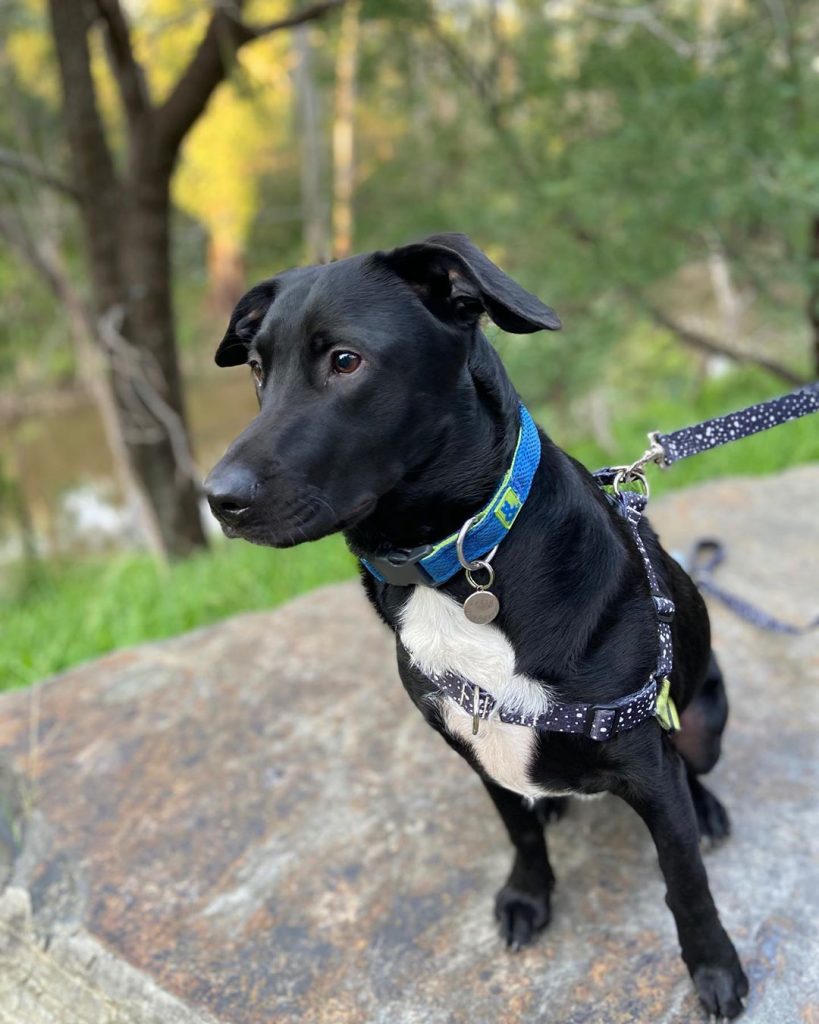 This dog friendly walk gives you a wonderful insight into the legacy of the Warrandyte township. Beginning at the Mechanics' Institute, you'll learn all about local stonemason and female builders from the area. The 2.7km circuit walk itself takes about an hour and is moderately difficult. 
Dogs are welcome and will enjoy running around the gorgeous River Reserve. This area of the walk is off-leash, 24 hours a day. Just be sure to keep them leashed when approaching the playground or BBQ area. Complete your adventure with a stop at Warrandyte Bakery on Yarra Street. Not only does it have fabulous coffee, but pooches can relax and share a drink around their doggie bowls.
New South Wales: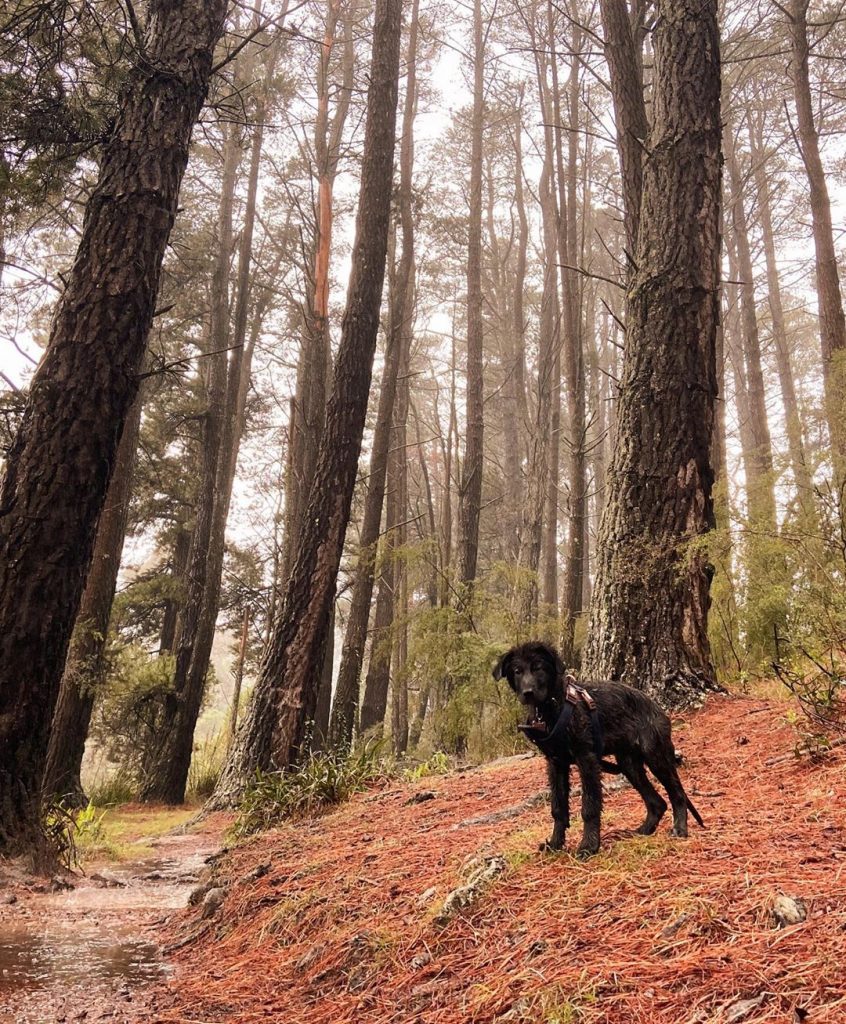 The Blue Mountains is one of our favourite pet friendly destinations in NSW. It's well known for its amazing hikes and the Charles Darwin Walk is no exception. It's a one-way, 3.1km track that connects Wentworth Falls Village with the Blue Mountains National Park. Following Jamison Creek, there's a mixture of boardwalk and bush track, surrounded by native banksia trees. 
You'll find plenty of look-outs, waterfalls and rock pools along the way and can stop at the Wentworth Falls picnic area. Birdwatchers will delight at the variety of honeyeaters, shrub wrens and black cockatoos! Your dogs are welcome on this walk up until Weeping Rock, which is approximately two-thirds of the overall track. You can expect it to take around one hour and it's easy enough to suit all skill-levels.
This dog friendly loop track shows off some of the best of the Great North Walk. Over 5.6km, you'll journey from the Hunter Lookout picnic area to Macleans Lookout and Rocky Creek Gully. With rocky cliff ridges, pines plantations and dirt roads, there's plenty of terrain for you and your dogs to explore. There's also snack-stops, toilets, picnic tables and BBQs available. The walk itself takes about 2.5 hours and your pooch is welcome along the entire area.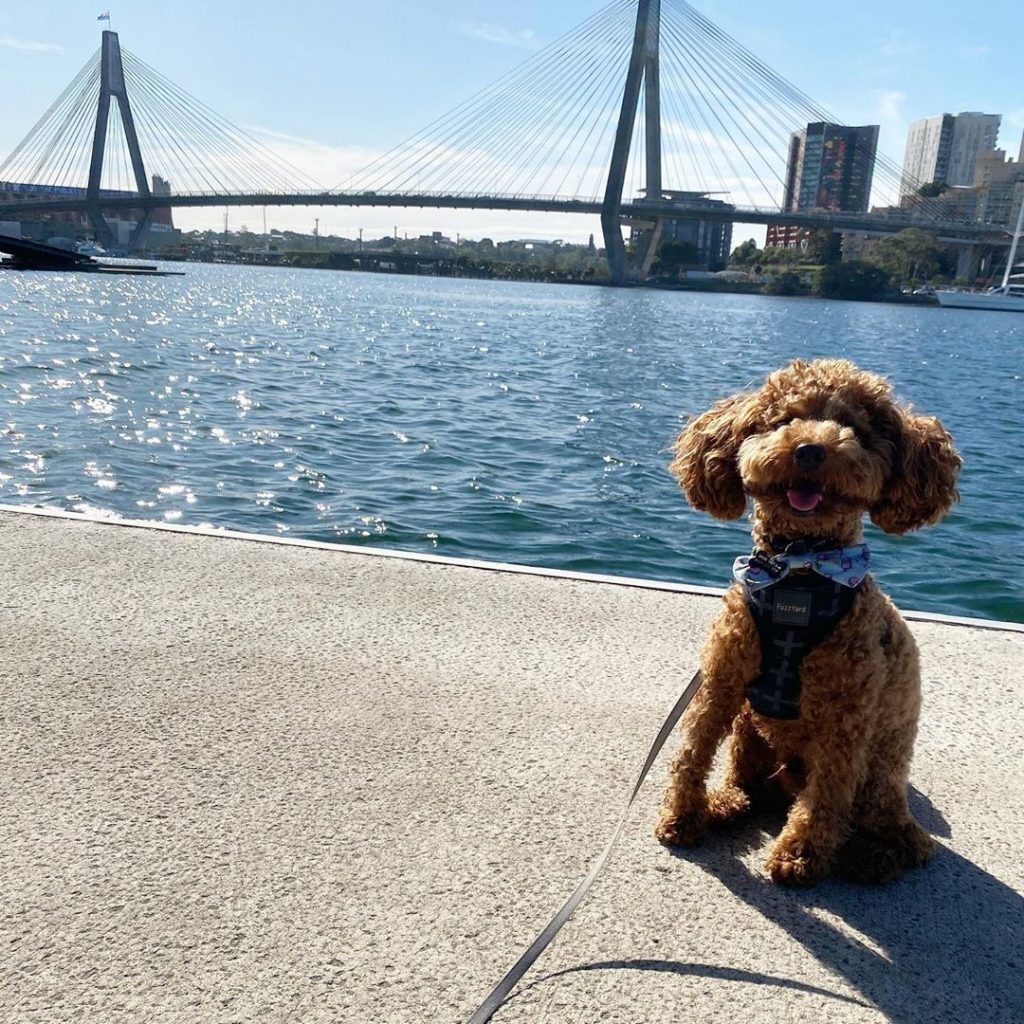 You might not expect to find a dog-friendly haven right in the heart of Glebe, but the suburb has come leaps and bounds thanks to some council TLC. The 24/7 off-leash park is one of four parks along Glebe foreshore, covering the area between Bicentennial Park to the Pyrmont Fish Markets. It has plenty of grass area to play amongst and is a great place to access the water for a clean, safe swim. 
South Australia:
If you're holidaying at Kangaroo Island, South Australia, you'll want to check out this dog friendly walk! The Christmas Cove to Frenchmans Rock track is an easy-grade, 30 minute hike and showcases some incredible coastal scenery. You'll start at Christmas Cove with its noteworthy geological formations, before moving towards North Terrace Gardens; the perfect lunch spot and ideal for whale watching! 
You'll arrive at Frenchmans Rock, where you'll find the Contemplation Seat. This is a place to sit and remember the Aboriginal Women who were brought to Kangaroo Island before it's original settlement.
Emu Bay Foreshore is a highlight of Kangaroo Island, best known for its white sandy beach. This picturesque beach allows driving and is a popular spot for locals and holiday makers alike. Dogs are welcome on-leash and there's plenty of grassed areas, open space and an exercise area on offer. You can also take advantage of the BBQs, picnic tables, public toilets and kids' playground.
Australian Capital Territory:
This dog friendly route follows the broad valley connecting Canberra suburbs of Conder and Gordon. Known for it's panoramic views, you'll explore a variety of off leash parks, creeks and Point Hut Pond. Your doggos can run free on the playing fiends and even go for a swim. The walk is 5.5km and the paved, flat path makes it ideal for the whole family. You can also make it shorter by cutting out the pond loop. There are several playgrounds and plenty of shaded areas to rest and watch the plentiful bird life.