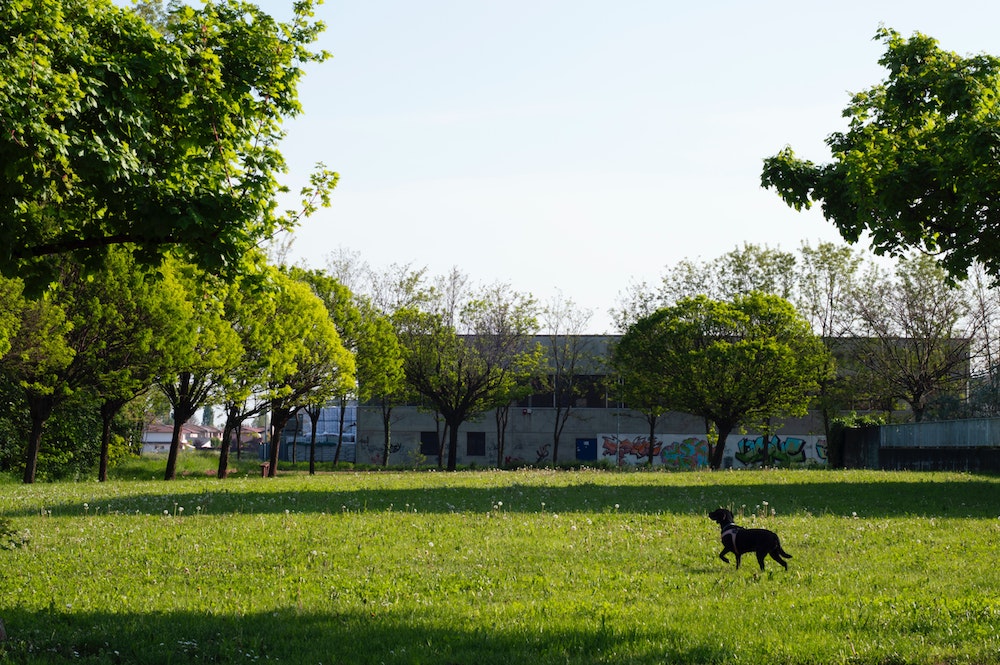 For us pet parents, getting active with our fur babies is always a top priority. But lately, it's felt even more important – and enjoyable!
We've pulled together our go-to list of pet-friendly parks in Sydney, for those times where you need a change of scenery.
Please make sure you're staying safe and keeping your distance from other people (and their pooches!) 
This is a gem of the Inner West and attracts a very cool crowd, especially of a weekend. Located in Camperdown and a stone's throw from Newtown's ultra trendy King St, it's definitely a place to see and be seen. Camperdown Memorial Rest Park is very large, with tons of green grass and room for games.
Technically, it's off-leash between 5pm – 9am, but it's quite a relaxed spot and perfect for dog-watching at any time of day. We highly reccomend taking a picnic feed or picking something delicious up from the many dog-friendly cafes dotted along Newtown's main road.
For Sydney pet parents, this is a highlight because it combines the best of beach swimming and park play. Sirius Cove is off-leash all day weekdays, while weekends are restricted to pre-9am and post-4pm. It's located just west of Taronga Zoo, Mosman in Sydney's lower north shore. At high tide, both you and your doggo can have a frolic – the water is calm and great for paddling amongst the yachts. The quiet bay also boasts BBQs, picnic tables, a playground and plentiful shade. Feeling like a stroll post-swim? It's also the starting post for a coastal walk to Bradley's Head.
This park is the perfect vantage point to overlook Bondi, Bronte and Tamarama, with gorgeous panoramic views. Marks Park is also situated part way along the Bondi to Bronte walk, so your pooch will get in their daily step count before they reach this grassy stretch of green. It's nice and big, with plenty of room for ball throwing and running around. Marks Park definitely fills up during the off-leash hours, which are officially 4.30pm – 8.30am. There's also solid access to bins, toilets, water and doggie bags.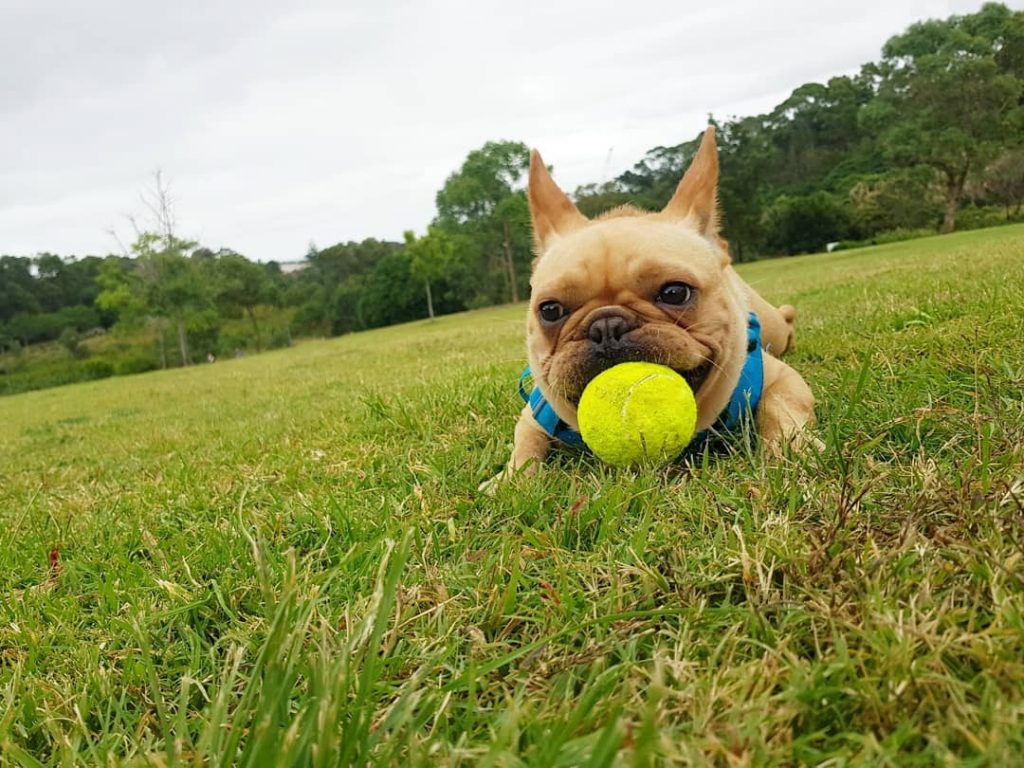 Sydney Park takes the cake for the canines of the inner city. It's located at the end of King St, Newtown, in the very accessible suburb of Alexandria. Walking through the gates, you will be surprised at just how much open space there is – and it's all 100% off-leash, every hour of the day! Once you're inside, the city feels a world away, with 40 hectares of lush hills, walkways, lakes and lots of greenery. The onsite cafe is a great place to fuel up and if you're headed there with family, you'll love the BBQs and kids playground. Just watch out for cyclists if your doggo is off-leash.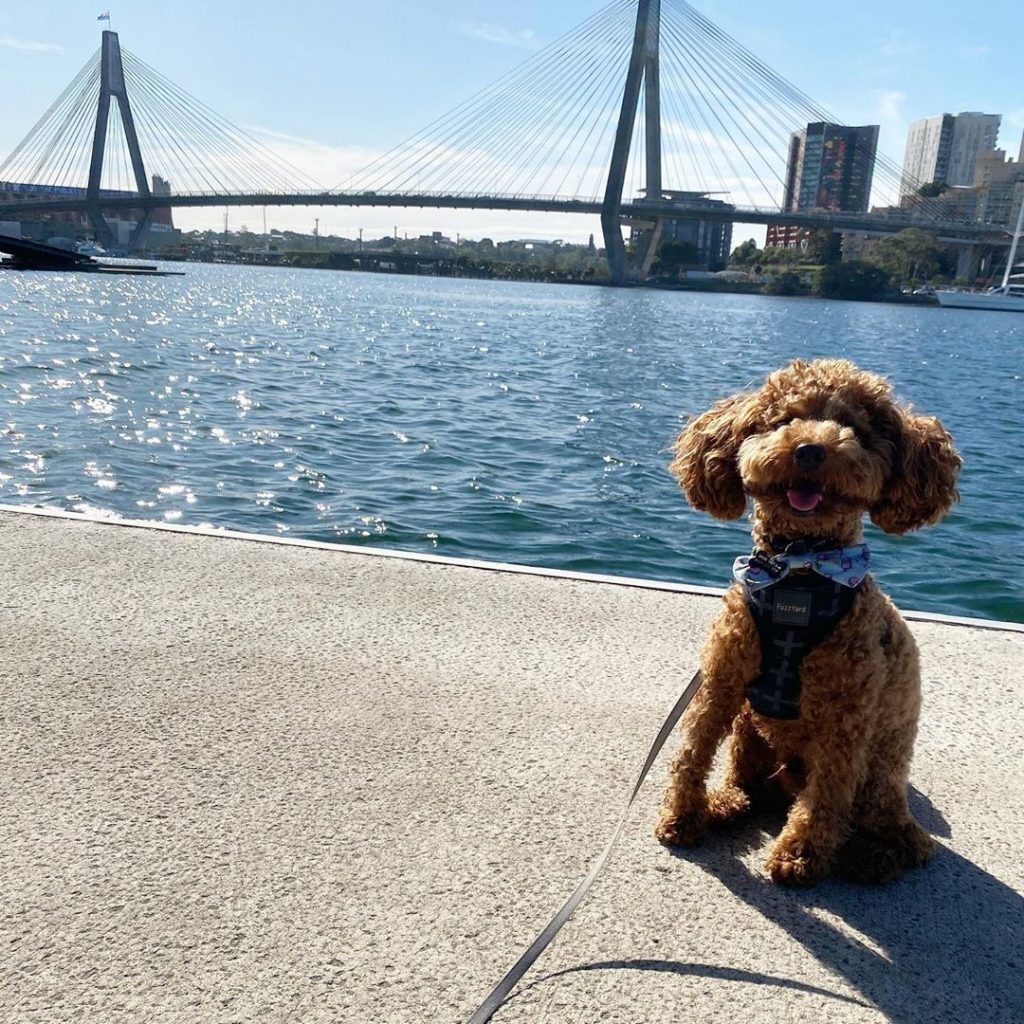 You might not expect to find a dog-friendly haven right in the heart of Glebe, but the suburb has come leaps and bounds thanks to some council TLC. The 24/7 off-leash park is one of four parks along Glebe foreshore, covering the area between Bicentennial Park to the Pyrmont Fish Markets. It has plenty of grass area to play amongst and it is a great place to access the water for a clean, safe swim.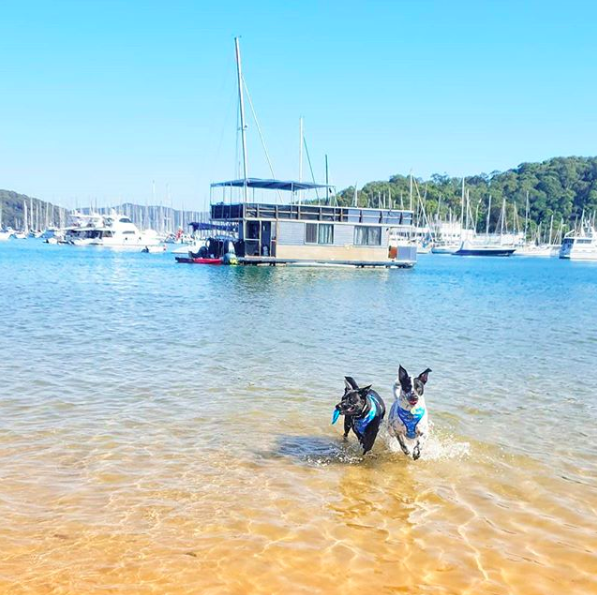 Easily one of Sydney's most popular dog-friendly destinations, Rowlands Reserve is a favourite amongst seasoned pet-parents. Constantly off-leash, it boasts a huge green area. The pet-friendly park also has water access to Pittwater, which is shallow, safe and similarly has tons of space for playing games. Don't forget sun protection here, as there's not a lot of shade. Brush up on how to keep your dog cool and content in the heat of summer here. You can find a mobile dog-wash and coffee cart right here, or head over to Newport Pub for a well earned feed.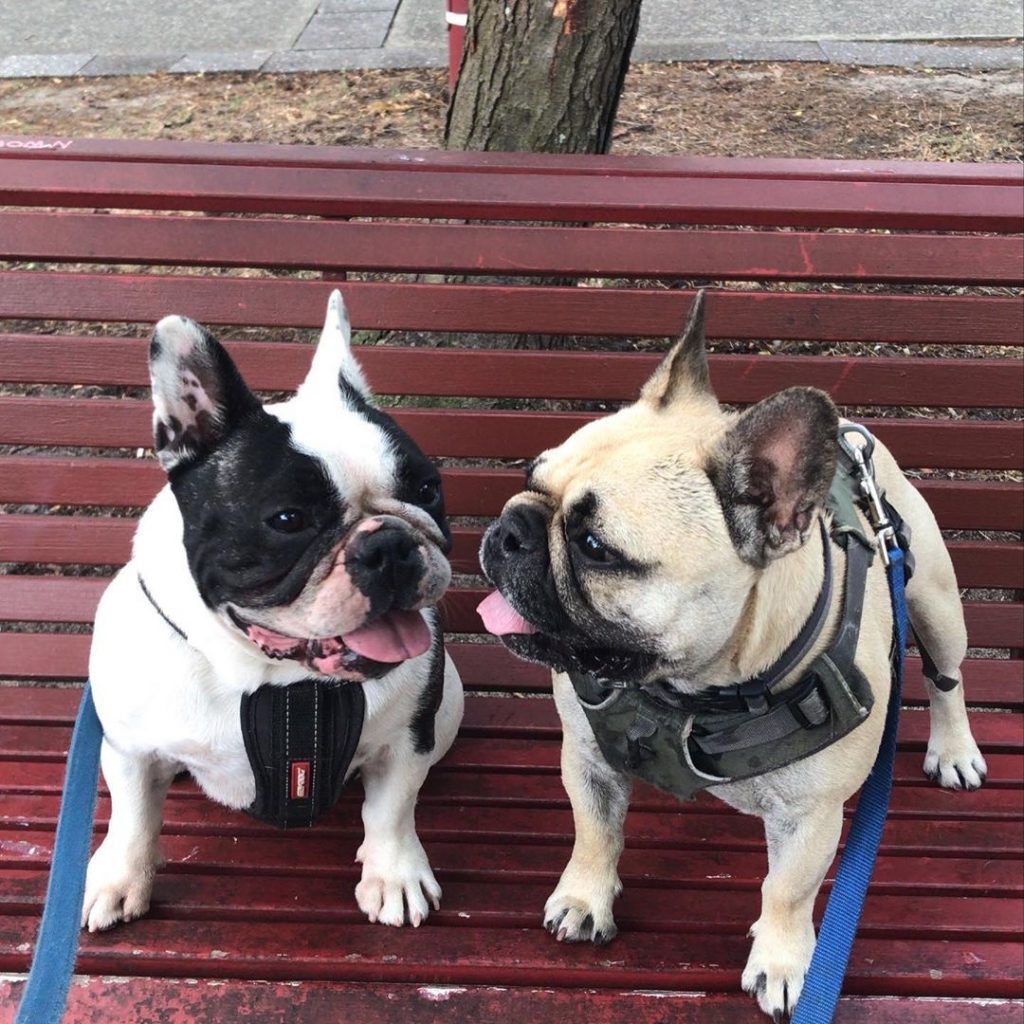 Centennial Park is VERY popular with the canine crowd, with 1 million dogs visiting every year! But the good news is that there's still plenty of space for everyone – 158 hectares to be exact. There are clearly designated off-leash areas around Centennial Park and plenty of opportunities for pups to play together. There's lots of facilities close at hand, including toilets and bins. Plus, in regular times, multiple cafes are open to cater to your every caffeine craving!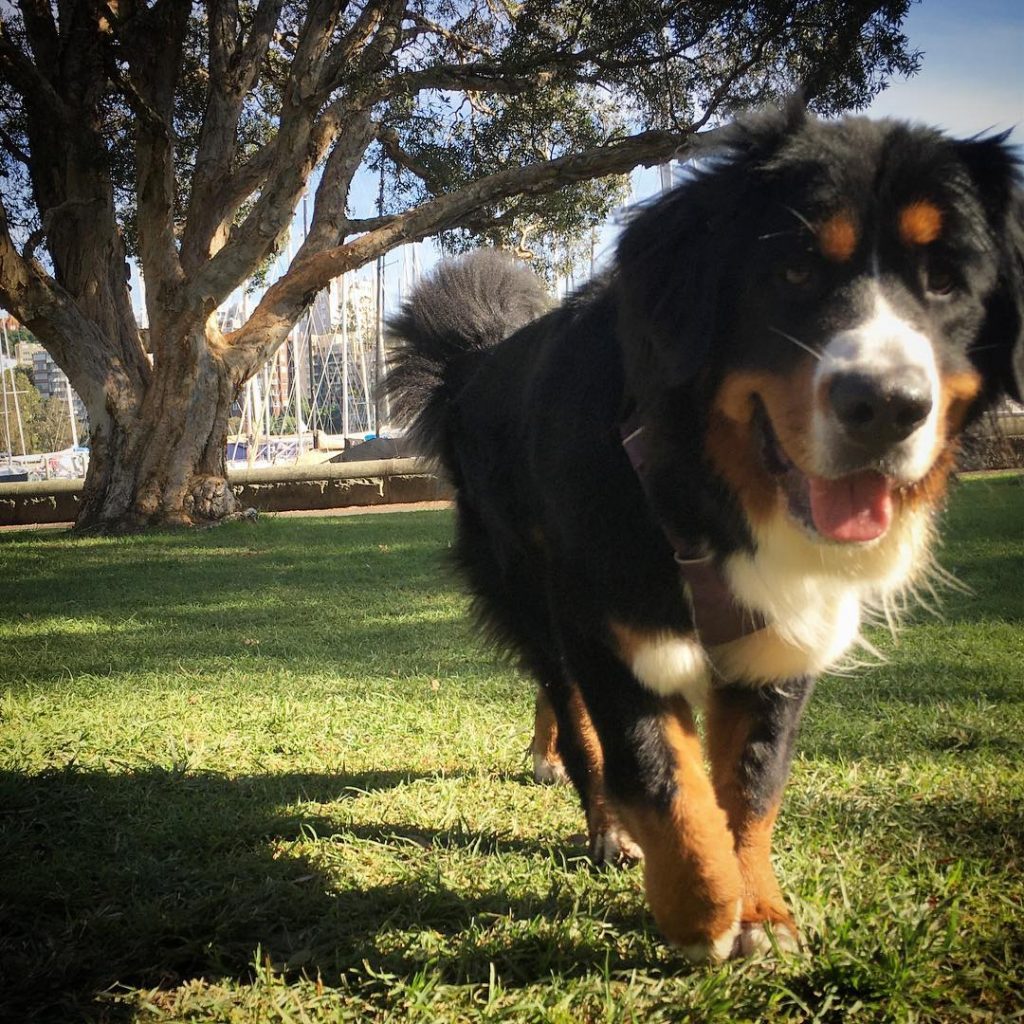 Rushcutters Bay Park is a go-to destination for chic city canines. It allows dogs on-leash at all times, while off-leash play is restricted to 3.30pm – 10.30am on a daily basis. There's plenty of room for games, throw and catch and meeting new furry friends. Rushcutters Bay Park is located next to the Marina, with gorgeous harbour views and shady trees. Grab a takeaway coffee from the local kiosk and you'd be mad not to pack a picnic too!
This is a great pet-friendly park in the Inner West of Sydney.
Hawthorne Canal Reserve
has designated off-leash areas that are 100% available seven days a week. During spring and summer, there's lots of shade and while not accessible right now, there's plentiful seating too. Water is close at hand for when your pup works up a sweat. But when water won't cut it, you need to head over to Cafe Bones. This Leichhardt institution always lives up to its hefty reputation, with unbeatable pupacinos.
We've covered the inner city well, but what about our furry friends who live a little further afield? Bungarribee Park in Doonside offers just the thing! The dog-friendly portion is known as Warrigal Run and it's officially Sydney's largest off-leash pet-friendly park at 200 hectares. With secure fencing and all the trimmings of seats, water stations and doggie bags, this is an easy day out for any pet parent. There's lots of parking and BBQ areas and dogs are allowed in the entire Bungarribee area if they're on leash.