If you are both a dog lover and a beach lover in Australia, then you've probably discovered the joy of strolling along a sandy shore or running and splashing through tidal pools with your pooch at one of Australia's dog friendly beaches. You've probably also discovered that not all beaches are specified as a dog friendly beaches.
Fortunately, there are numerous dog friendly beaches around the country that are listed as a pet friendly beach. Some have little or no rules and others have certain requirements.
Here are 10 awesome dog friendly beaches in Australia that will welcome both you and your four-legged friend.
---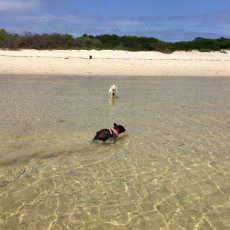 Silver Beach is in New South Wales and fronts Botany Bay. It is off-leash a happy 24 hours a day. Just go between the third and fourth jetties on the west end. Easy parking and access is off Prince Charles Parade.
---
Sirius Cove is a favorite for families with dogs. It is a picturesque beach and has lots of shade on the grassy side. Dogs are allowed off-leash all day during the week. On Saturdays, Sundays, and Public Holidays, go before 9:00 am or after 4.00 pm.
---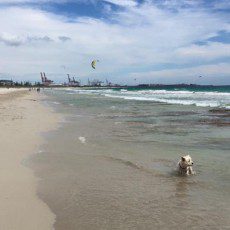 3. Leighton dog beach – Mosman Beach, Perth, WA
Mosman Beach is locally known as "the Leighton dog beach." The white, sandy beach is usually not crowded and the shallows are appreciated by water-loving dogs and their owners. Leighton dog beach extends north from the railway overpass all the way to South Cottesloe.
---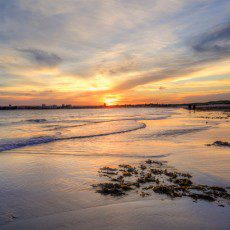 4. Greenhills Beach-Cronulla, NSW
Greenhills is the only ocean front dog friendly beach in Sydney. Dogs can run free before 10:00 am and after 4:00 pm every day. Outside these times, they are not permitted even on a lead
---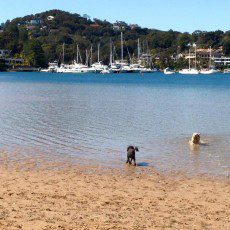 5. Rowland Reserve-Bayview, NSW
Also known as Bayview Reserve, this is one of the best dog friendly beaches in Sydney. On weekends don't be surprised to find a coffee cart and a mobile dog wash.
---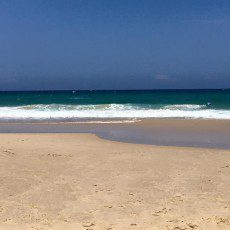 6. Sunshine Beach-Noosa, Queensland
Sunshine Beach is a 10-minute drive from Noosa in Queensland. Dogs are free to roam the shoreline from the nearby Noosa National Park to the path that leads to the parking lot in Seaview Terrace.
---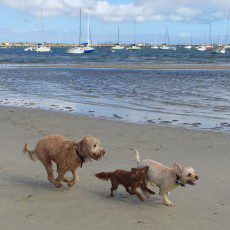 7. St Kilda Beach-Melbourne, Victoria
St. Kilda Beach is an iconic beach located in Melbourne. It is a busy beach and is perfect for showing off your pal. It has a wide beach lined with paved pathways and a grassy park area.
---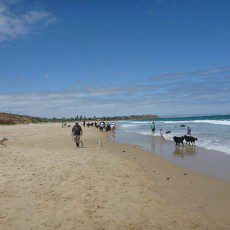 8. O'Sullivan Beach-Adelaide, SA
This beachside suburb is well-known as a very dog friendly beach. The dog area runs from the Marina to Christie Creek. Dogs are required to be on a lead between 10:00 am and 8:00 pm during daylight savings months.
---
9. Tallows Beach-Byron Beach, NSW
Tallows Beach Byron Bay stretches for miles with white sand. A designated dog friendly area starts in Suffolk Park and ends near the Arakwal National Park.
---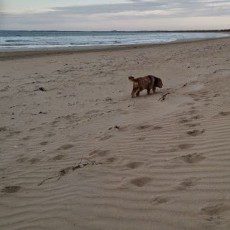 If you really want to have a big day with your dog, head to Robe's Long Beach in South Australia. There are great swimming, snorkeling and surfing for you, and no restrictions listed for your dog.
---
Do you have a great dog friendly beaches that you like to go to? Why not comment below and tell us all about it.
*This information was deemed correct at the time of publishing. You should always check the local council websites for more guidelines.