When it comes to beautiful beaches, Perth is an all-time Aussie contender. They're pristine, perfect for surfing and far from overcrowded.
And after an early morning swim, what could be better than a well-earned coffee break? Perth's relaxed cafe culture means that its teeming with great options for eating and drinking.
This city also hits pretty high on the pet-friendly scale! There are so many dog beaches on offer, where your pooch can run (leash) free. And once they've had their fill of sun and sand, you can take them along to a local cafe for a scrummy feed.
We've compiled our go-to recommendations for pet-friendly beaches and cafes around Perth.
One final word of wisdom before we kick off? When it comes to dog beaches, it's important to remember to take a lead and doggie bags with you. Always remember to double-check the off-leash parameters of any beach or reserve before letting your pup off the lead. For more tips on the perfect doggie beach day, check out our blog.
Beaches: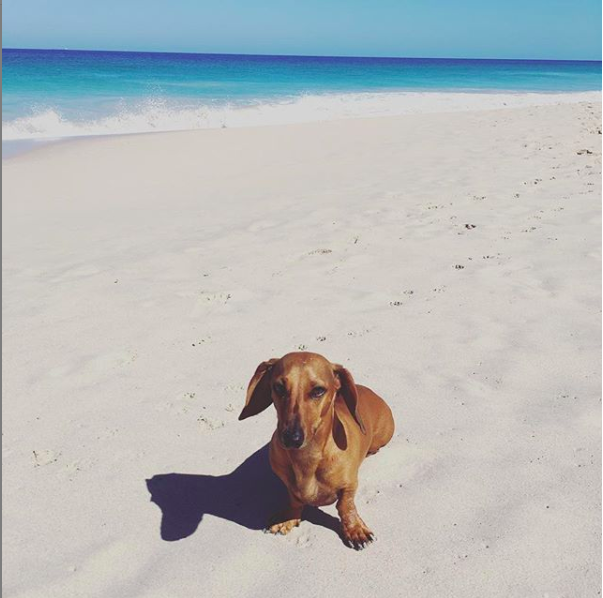 This is the closest beach to Perth city, but you'll feel like you're in a coastal oasis. With huge stretches white sand, it's perfect for long walks and relaxed swims. A very popular choice amongst pet-parents, there are dog fountain facilities, toilets, showers, bins with poo-bags available and a large grassy reserve. Occasionally, you'll find a dog-washing service set up in the carpark. Swimming is safe, with no rocks and clear waters, but less confident beach-goers should be wary of the big swell. Just a few km south of Scarborough, the dunes keep it protected and pristine.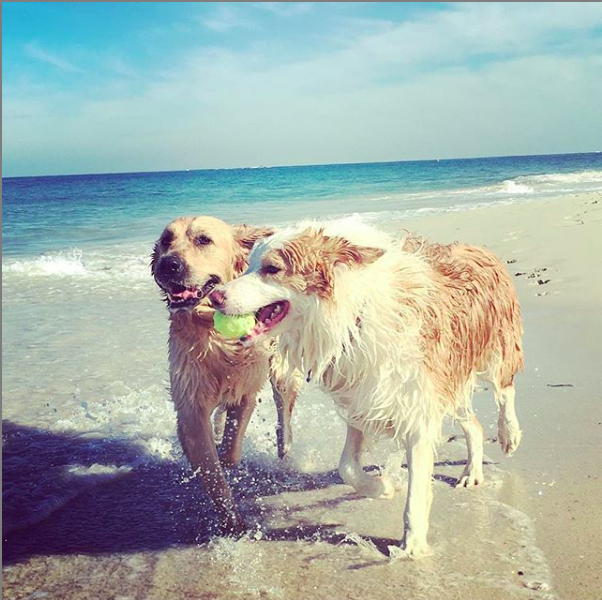 Hilarys Dog Beach boasts white sand and clear waters, with plenty of space for your dog to romp around. It's an excellent choice for swimming, provided you don't go in bigger swell. There's even an occasional dog-wash service on offer. This pet-friendly spot adjoins a horse beach. This is off-limits Mon-Sat before midday, but is otherwise free for your pup to play and explore.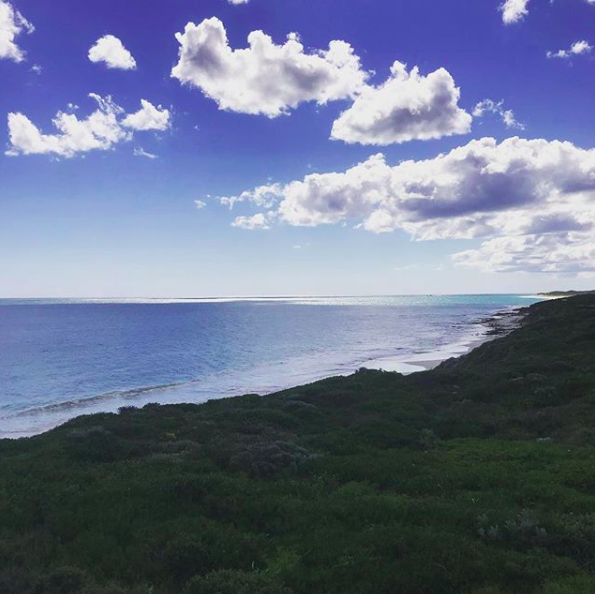 Located on ocean Drive in Quinns Rocks, this beach is very popular amongst dog owners. With clear water, plentiful flora and white sand, you and your pet will have a blast swimming. With easily accessible parking, grassy areas and occasional dog wash services on offer, you have everything you need for a doggie day out. At lower tide, be sure to check out the beautiful rock formations.
This is an ideal spot for dogs as the sand only stretches 500m with rocks at either side – there's no chance your furbaby will go walkabout. The rocks don't extend into the water though and this sandy beach is lovely for swimming. North Beach Dog Beach is also only a short walk from the local coffee strip.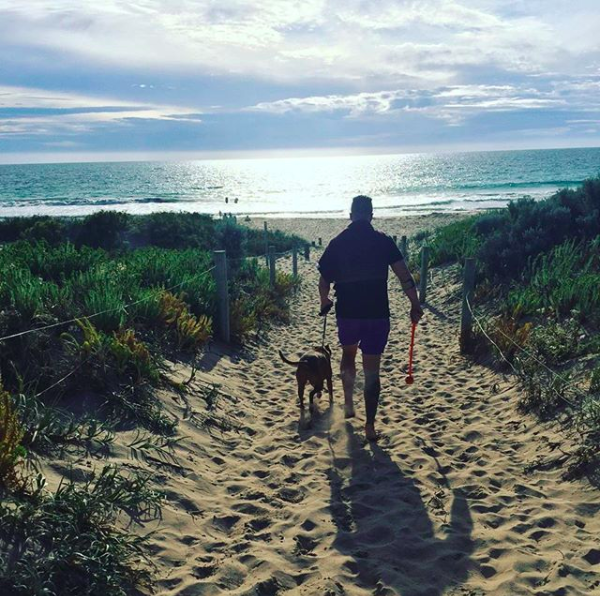 To find this beautiful dog beach, head to the far southern car park off Marillana Drive. The leash-free exercise area is a short walk away. With long stretches of sand, you can enjoy a leisurely stroll with your pooch and have a play in the waves. While rock-free, it's worth being aware of rougher swell. With a shower, water foundation and dog bowl on offer, this is a easy day out.
Cafes: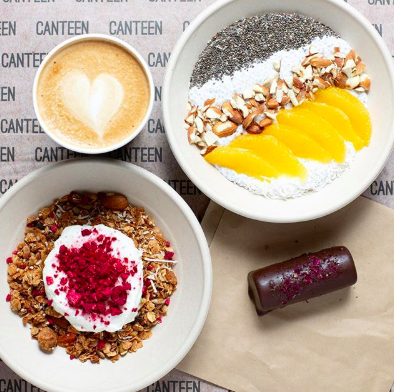 Overlooking the beautiful Trigg Beach, Canteen does dog-friendly dining with a view! It's a super relaxed setting with delicious food and coffee. Your pup can take a seat alongside you in the alfresco eating area.
The brekky selection features house smoked salmon with eggs, charred mushrooms and kale on sourdough and smashed avo with Persian feta and dukkah. The lunch menu includes poke bowls, fish tacos, lip-smacking salad trays, spiced pumpkin soup and juicy burgers.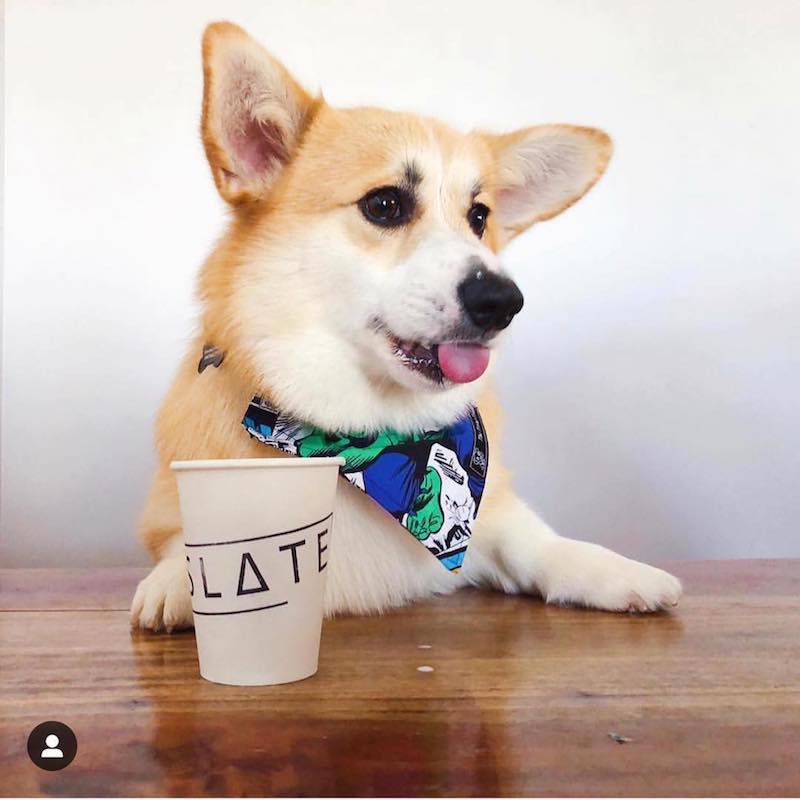 While it's a little further from the Perth CBD, this Swan-Valley favourite is worth it. With a huge outdoor area to enjoy, you and your pup can set up alfresco-style and even bring a picnic rug onto the grass. And the main event? It's definitely the enclosed doggie playground where they can make friends while you throw back a coffee.
As for the Slate Cafe menu, its varied, fresh and delicious. The dishes are modern with a strong Asian influence. Chilli prawn omelettes, pork spring rolls and Vietnamese beef stew make an appearance, along with brunch classics like avo smash, bruschetta and maple bacon french toast. It welcomes little people too, with an indoor and outdoor playground and a kids menu that includes scrambled eggs, chicken nuggets, avo toast and pancakes.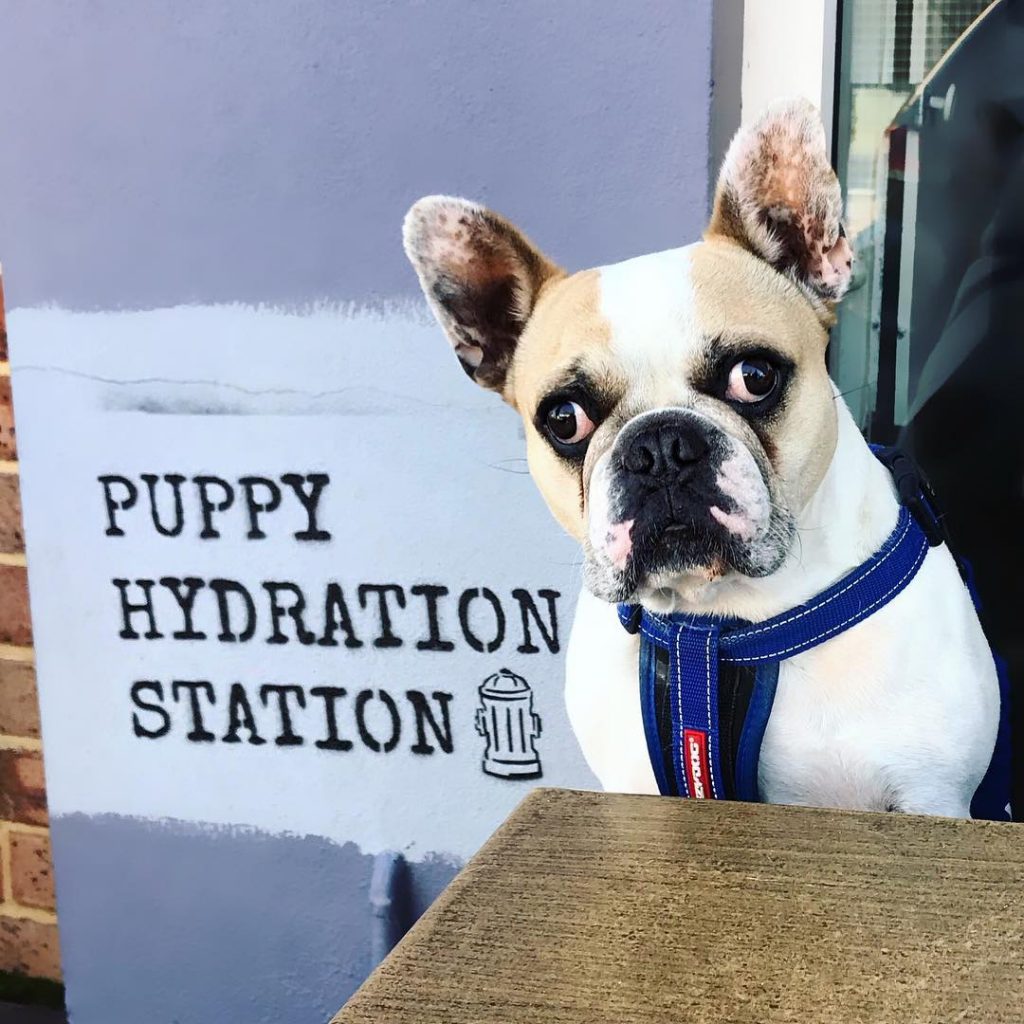 Located in Vic Park, The Sparrow's Nest is perfect for a pet-friendly feed. They love pooches so much, they even have their own hashtag! Check out #dogsofstockwood to see the canine clientele that regularly visit this Perth hot-spot.
Their all-day brunch menu has it all, from sweet apple crumble pancakes and waffle sandwiches to their signature 'fancy' grilled cheese toasties, complete with chicken, pesto, roast pumpkin, pulled pork and mac 'n' cheese options. For lunch, you'll love the loaded nachos, Texas cheeseburger and chips and the tasty smoked salmon poke bowl.