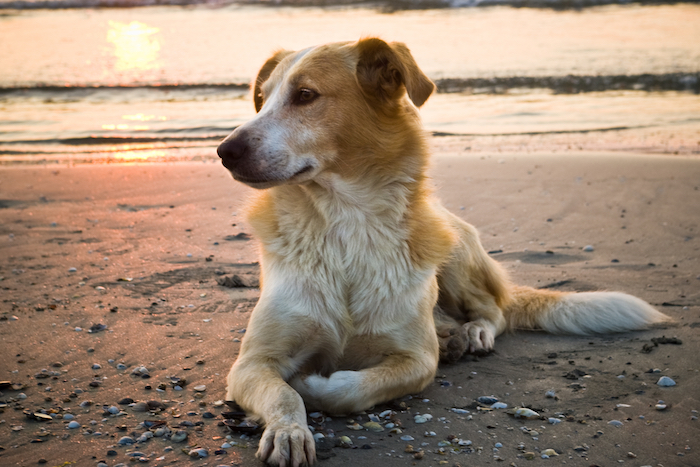 Planning your first family holiday, with your fur-baby in tow? With so many potential decisions to make, pet-friendly holidays sure can feel overwhelming.
But simply knowing the right questions to research can transform the planning process from chaotic to calm. You just need to know where to start!
We've put together some of our best tips on how to choose your pet-friendly accommodation. While a lot of accommodation options may claim to welcome pets as well as people, there are definite differences that can really affect your holiday experience. So, let's sort fact from fiction and figure out the best choices for you!
Where Are You Headed?
Before you book, have a think about what holiday location is going to suit the whole family, fur-babies included.
• Is your pet primed for the beach? Make sure to research pet-friendly beaches, in order to find a location that will allow all of you the enjoy the surf, sun and sand.
• Do you and your family love hiking? What about finding areas with lots of pet-friendly walking trails and parks?
• Or if you're ready for a full-blown retreat, consider what cottages, farm stays and winery getaways also offer pet-friendly facilities and dining options.
On Take Your Pet, you can source pet-friendly accommodation, cafes, beaches, parks, services and experiences by region – so a cursory search can let you know some of the hot-spots for pet-friendly travel.
Once you've narrowed down your location, you'll be able to figure out the specifics of exactly what you need to pack. We've compiled a go-to checklist for pet-packing, which you can access here.
How Will You Get There?
Taking the scenic route can be a great start to the holiday, but not if all those mountain hairpins mean Fido does a projectile vomit all over the packed lunch in the back seat.
You'll also need to plan a few toilet breaks on the way – we recommend using Take Your Pet to find dog parks and suitable exercise areas. Got kids? Then you already know how road trips work. Lots of stops makes for happy travellers. You can check out some of our tips on car travel with pets here.
What Makes Truly Pet-Friendly Accommodation? 
When you're starting your search online, whether it's via Google or the Take Your Pet directory, it's good to have a checklist handy of the features and policies that are non-negotiable for you and your fur-baby.
Keep in mind that there are plenty more luxurious additions you might come across with the ubiquitous 'pets allowed' box ticked. Think doggy-sitting, pet pampering, professional pet-minding, and organised social outings for your fur friend.
But in our opinion? If you start out with these four things, your pet-friendly getaway will be a whole lot of fun for everyone.
A Fully-Fenced Yard:
Even the most obedient of hounds can be tempted by the wonderful whiff of a sausage sandwich or overly friendly feline across the road when they're away from home, so choosing a place with an enclosed yard is a must for truly pet-safe holidays.
Secure Balconies and Wet Areas:
Just as a secure yard is a good idea for holiday digs, so too is a big safety tick in areas where there are height or water hazards. Pools and spas should be fenced, and all balconies or upstairs decks should have secure balustrades that are both dog- and child-proof. Your pet might be well-versed in their own safety at home, but they can easily get disoriented in new places. Be safe rather than sorry.
Nearby Off-Leash Areas:
There's no point allowing pets in your holiday home if you're right in the middle of a national park. Or a six-lane highway. Or an island that's only accessible by boat and surrounded by crocodiles. Make sure there are adequate exercise areas, walks, off-leash beaches, and dog parks at your holiday destination to keep the pet happy. And you too.
Inside Access:
The best pet-friendly accommodations don't insist on keeping pets outside. Having a great time in front of the fire or around the dinner table while Fido looks forlornly through the sliding door isn't fun for anyone, so check the restrictions on your house or room before you go, and make sure you know if the fur baby is allowed inside or not.
In the Take Your Pet directory, you can find plenty of accommodation that fits the above criteria. Browse our pet-friendly accommodation to find fantastic options in your destination of choice.
Decoding The Fine-Print:
Many hotels will limit the overall weight of your pet, and normally only allow you to bring one pet with you, often only dogs. It's important to ask about the rules at each hotel before you leave home. We suggest requesting a copy of your hotel's pet policies in writing, to minimise the chances of nasty surprises popping up once you're checked in. So, if a hotel tries to fine you for breaking a pet rule, a copy of the pet policy can prove that you're not liable, or at least help you to argue some grey area. 
Some hotels expect your pet to stay kennelled during the entire stay, while others ask that you not leave your pet alone in the room, or that they stay off the furniture at all times. Whatever the case, know before you go. What you can expect in a pet-friendly hotel or rental property is to provide a current vaccination record at check in (if not before). 
Truly 'friendly' pet-friendly hotels will treat your pet as well as they treat you… Or better. For example, a good hotel will encourage you to take your pet to special off-leash play areas. Some even offer amenities for pets, such as emergency collars and leashes, pet sitters if you plan to be out all day, or a variety of pet foods for purchase if your supply runs low. The occasional 'pets allowed' hotel will even have a veterinarian on staff in case of emergencies, or pet pampering salons where your poodle can update its perm and enjoy a massage.